Another in a seemingly-never-ending series of my pictures from Cuba.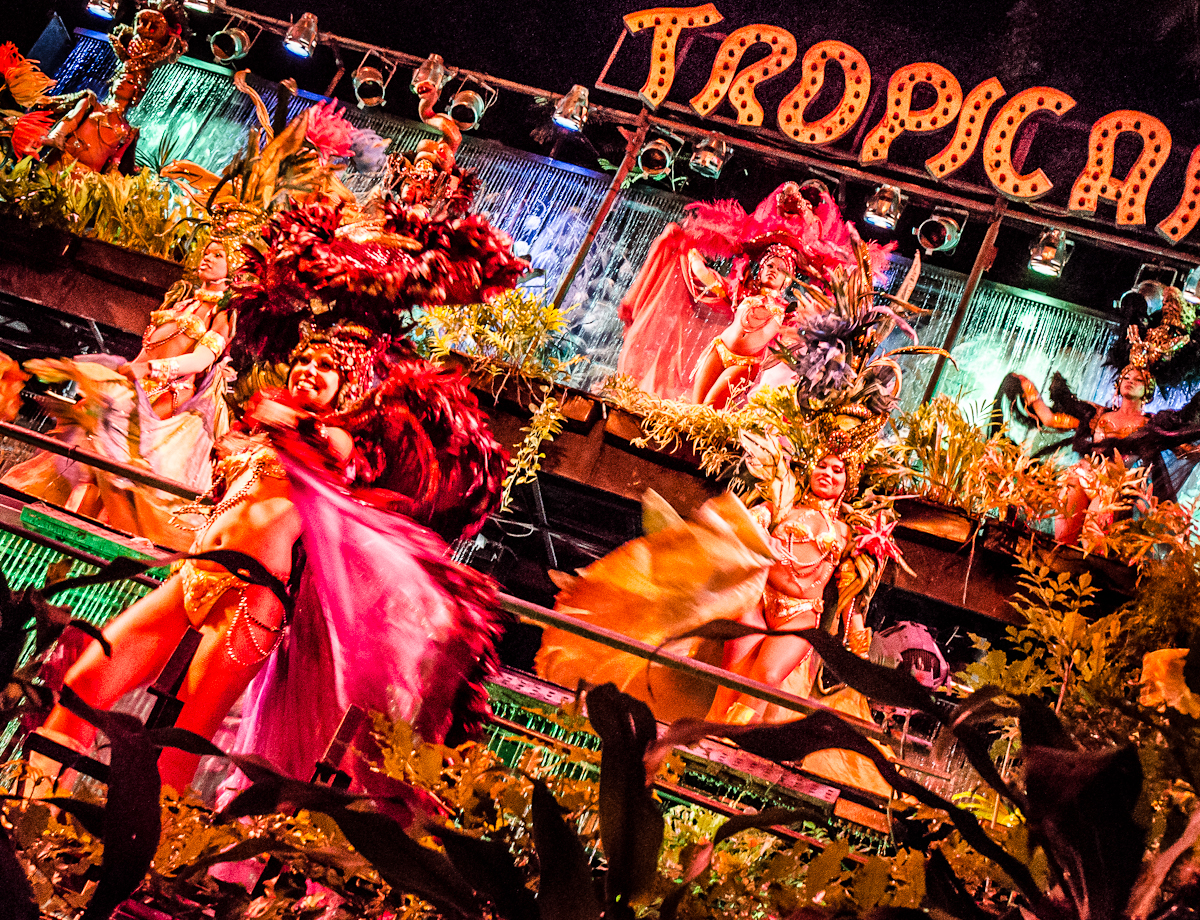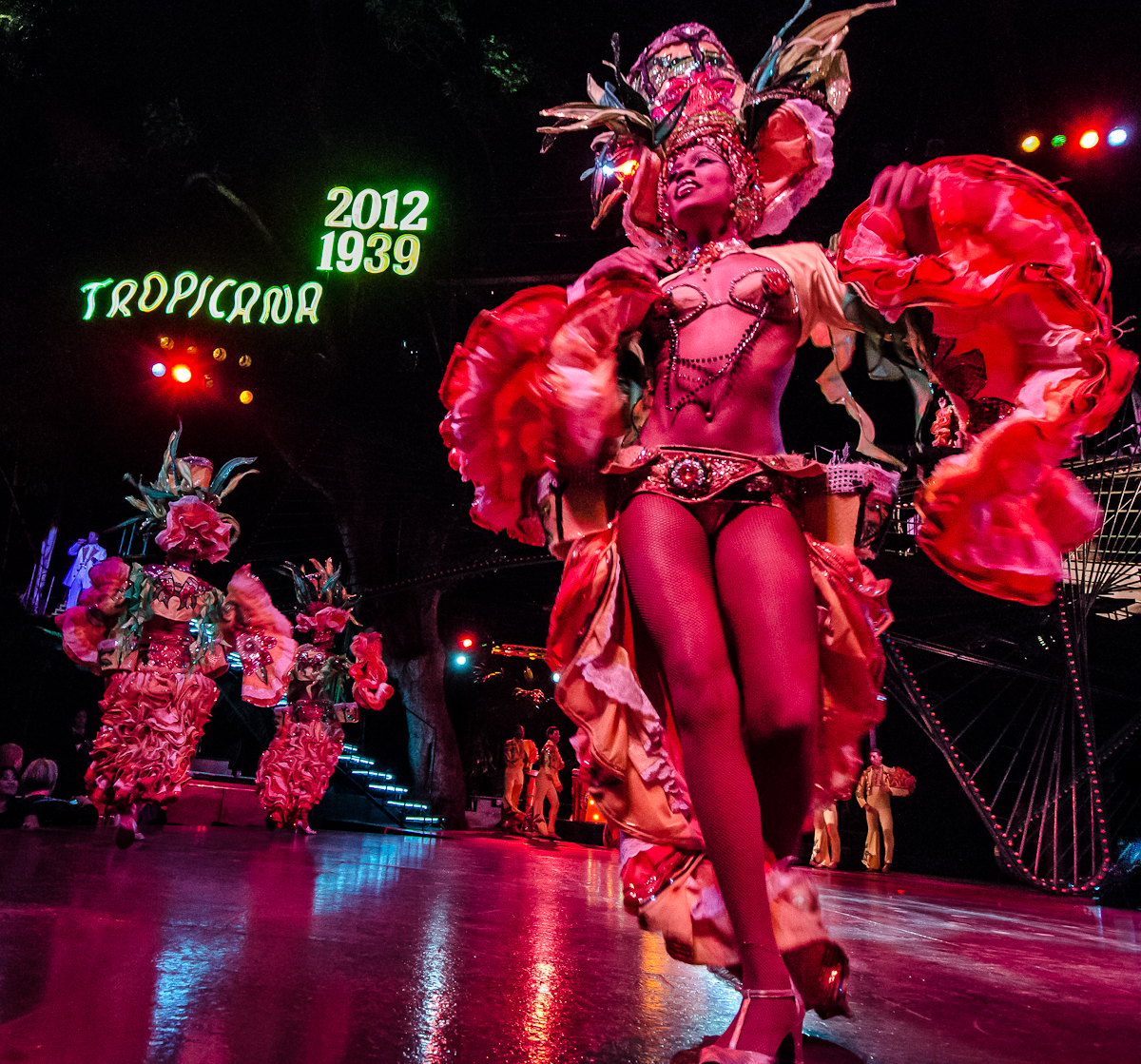 Remember  I-Love-Lucy's Cuban-born husband Ricky Ricardo?  Ricky's 1950s New York nightclub, the Tropicana, was named for and patterned after the real and original Tropicana in an upscale part of Havana.  Barry Manilow could tout the fictional Copacabana only as "the hottest spot north of Havana," because there was nothing hotter than Havana itself.  Back in the 50s, Marlon Brando (in real life and in Guys and Dolls) was whisking his love interest off to Havana for an evening of spicy, glitzy tropical entertainment.  Back then, the Tropicana was the most glamorous nightclub in the most exciting city in the hemisphere.
The Tropicana's proprietors were promptly "interned" by Castro after he took power, but the Tropicana lives on.  Today the casino is gone and the crowd has more European tourists than chic movie stars, but the show is great and the showgirls still look just like the ones in the pictures from the pre-Revolution heyday.  It's an icon I wasn't about to miss.  You can tell by some of the photo angles that my seat was approximately one inch from the edge of the stage.  Which made for some interesting (if sometimes PG13-rated) pictures.
Since I get to control what goes on this site, you won't be viewing any of the pictures of me dancing with a showgirl near the end of the show.  My crew of travel buddies all ducked and pointed to me when one of the dancers stepped off the stage in search of a dance partner.  Hey, the joke's on them:  How many Americans can say they've danced at the real Tropicana?!?