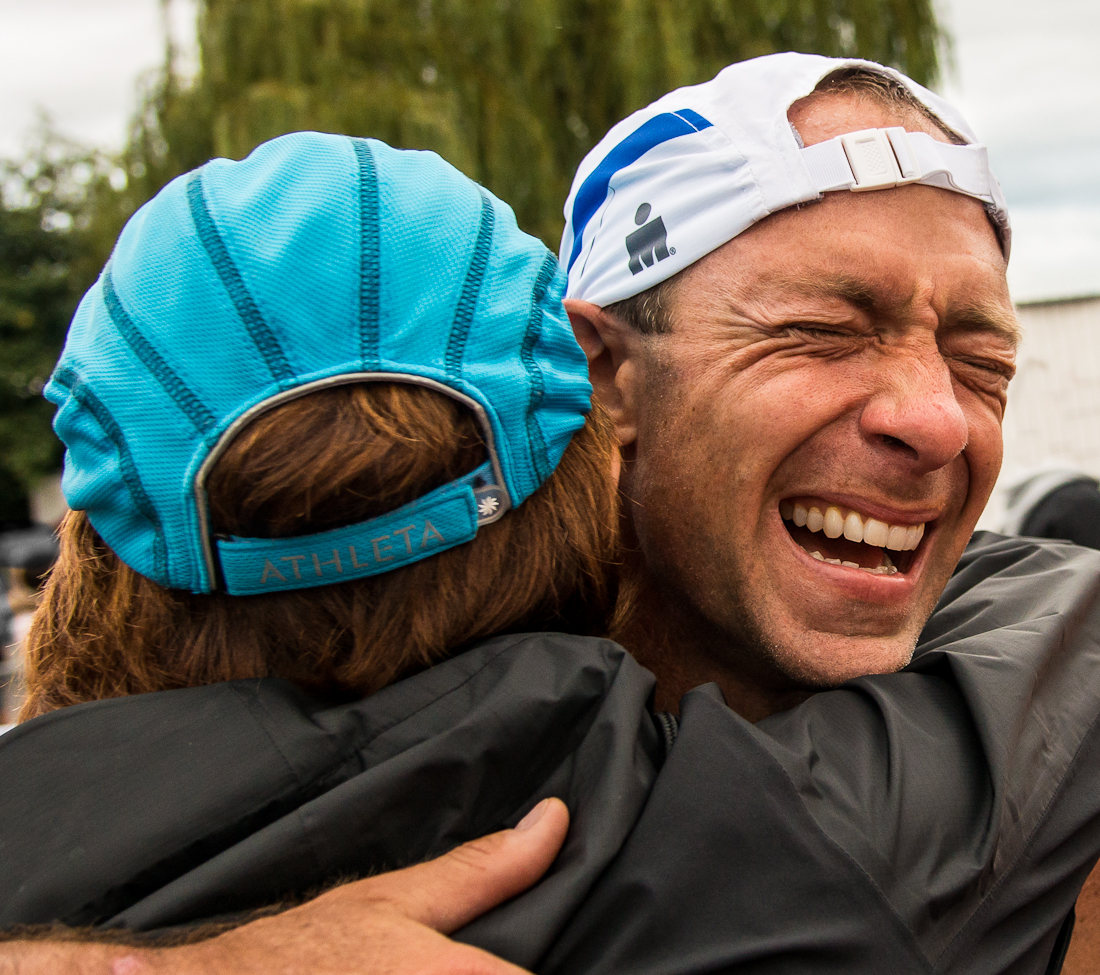 Despite a half dozen very chilly 20-minute rain storms, and despite more steep hills on the bike course than the brochures might have led one to believe, Scott Humphries can officially check Ironman Switzerland off his list.  I know he was nervous jumping into the swim.  He had to be, given his prior experience triathloning in a European lake (story here).  You can see from the picture below what an Ironman start looks like.  And just like the race in Frankfurt in 2010, half the field seemed to be 6'4" German guys.  But his swim couldn't have gone more smoothly.  In fact, he finished the race with a personal record – beating his prior best time by about five minutes.
SWIM: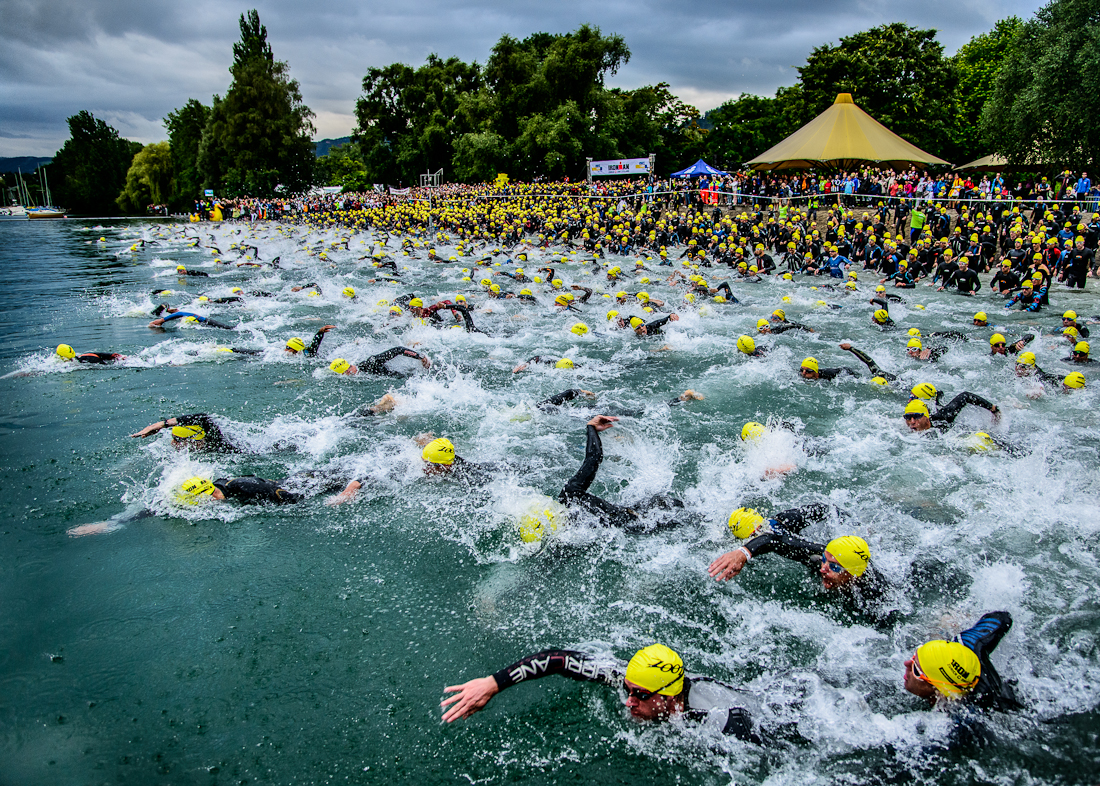 BIKE: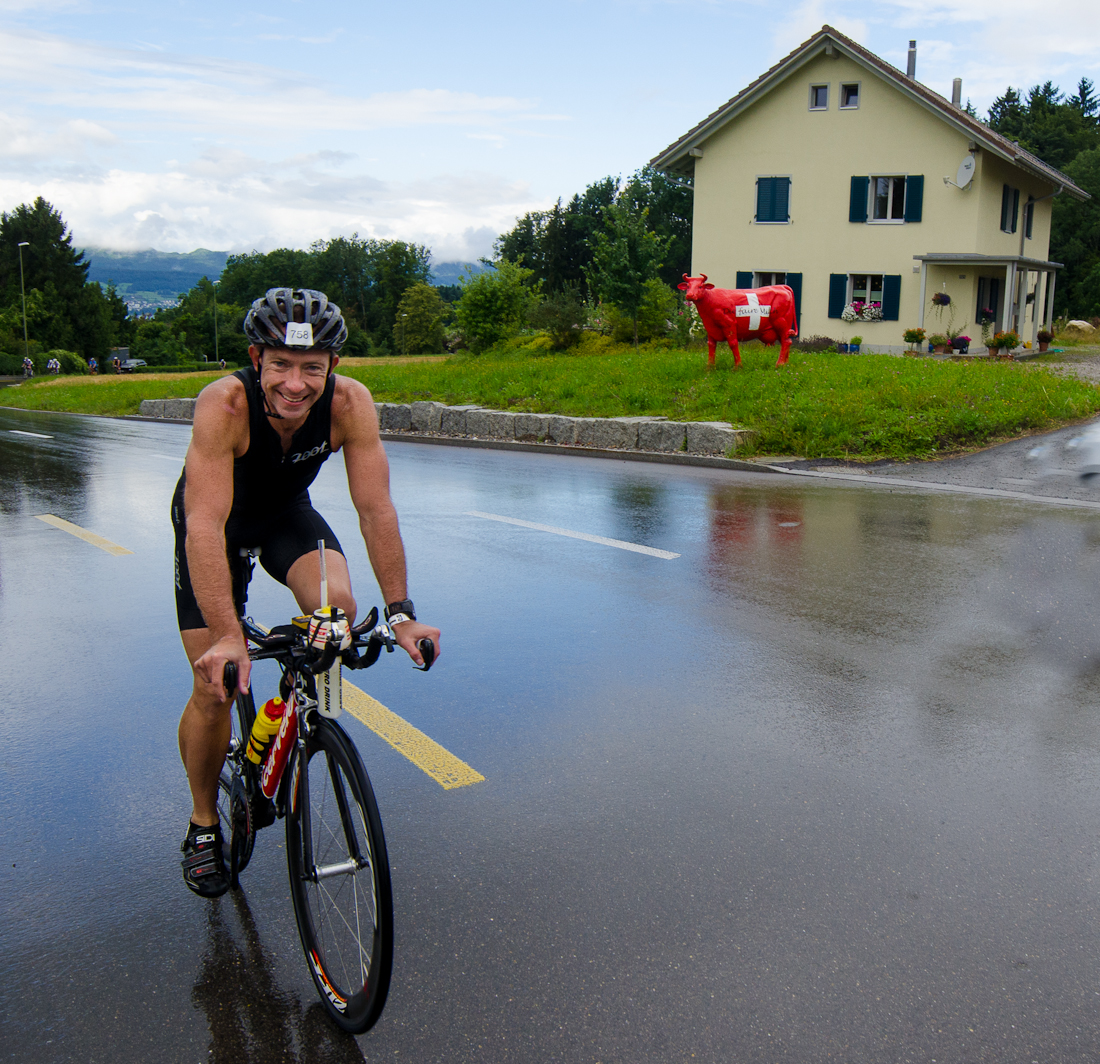 RUN: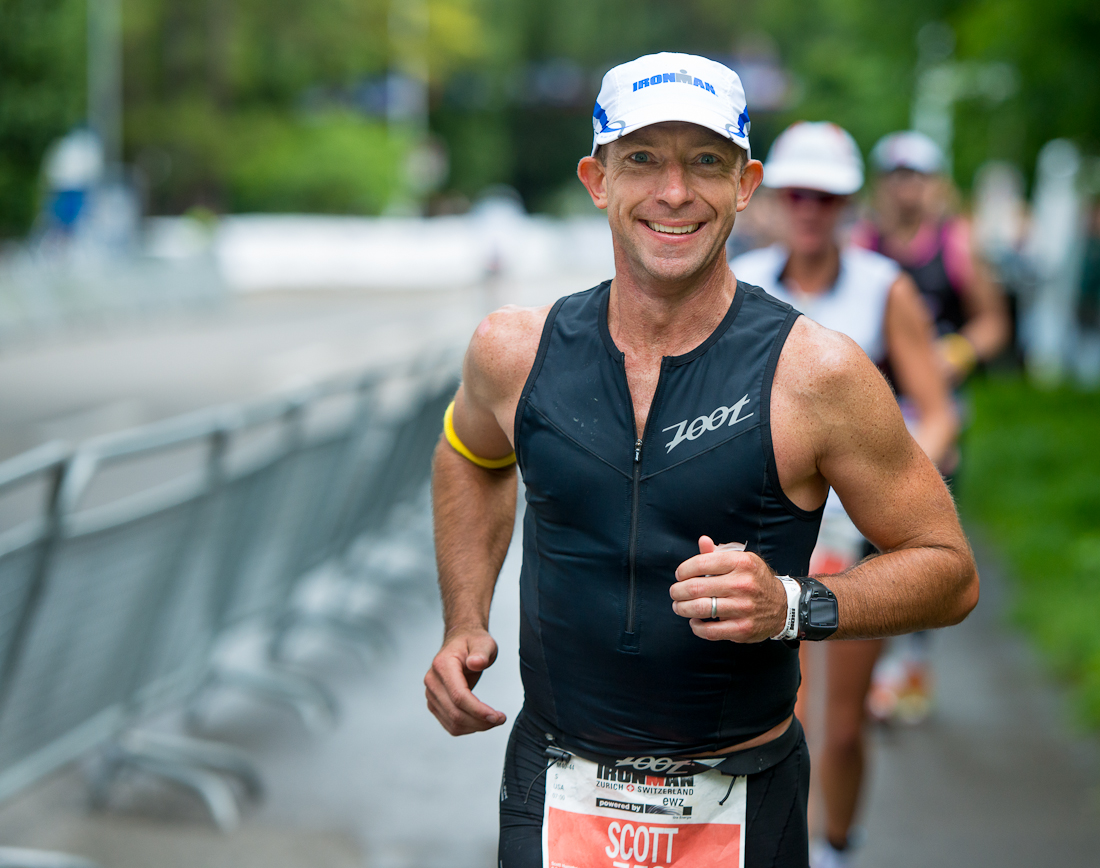 Judging from the looks of him, though, there were some very low moments during the bike section.  We saw him after one chilly shower, and I swear his eye sockets were powder blue.  I'd stuck an extra rain jacket in my pocket for him, but initially he had refused to him take it.  The second time around (the time with the blue eye sockets), he eagerly asked if I still had it.  After the race was over, I heard someone ask him what was the most memorable moment of the day, and his only-half-serious response was "When Cotner pulled that white jacket out of his pocket!"  Unfortunately, he later left the jacket with his bike and wound up shivering again on the marathon run.
But he's tough.  And he puts it all out there when he races.  The outcome was never really in doubt.   I love that first picture above – taken just seconds after he crossed the finish line as he first hugged his wife Stacy over the railing.  It's worth comparing the prerace pictures (including the ones in my last post), with those two finish line pictures with Stacy:  obviously the Ironman can be a humbling experience.  That funny Swiss-cross muscle-flexing shot (below, at bottom) was about 20 minutes later after his swagger had recovered – humility can be a fleeting thing, apparently.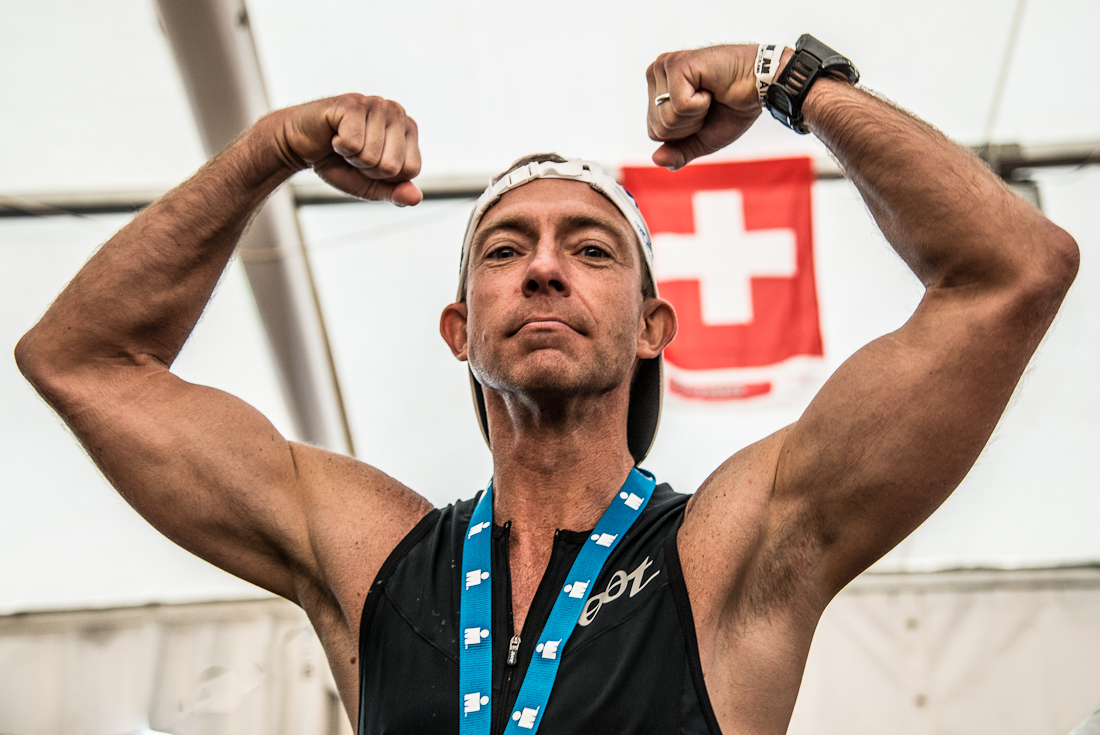 As usual, the picture that includes me was taken by a random stranger willing to dedicate 20 seconds to doing us a favor.  There are a couple of shots of total strangers in the grid above (e.g., flag carrier at the finish, girl on lakshore).  I spent the day driving the "chase" car with Shane, Michele and Stacy.  We intercepted Scott about 20 times during the course of the race, including sightings in several small towns 20+ miles from Zurich.  We got wet, tired, and hungry, but we never got lost.  For reasons I cannot possibly explain, Stacy asked me to take her picture "in the corn."  So I did.  If you want to see a couple of pictures of Stacy in Corn, click here.