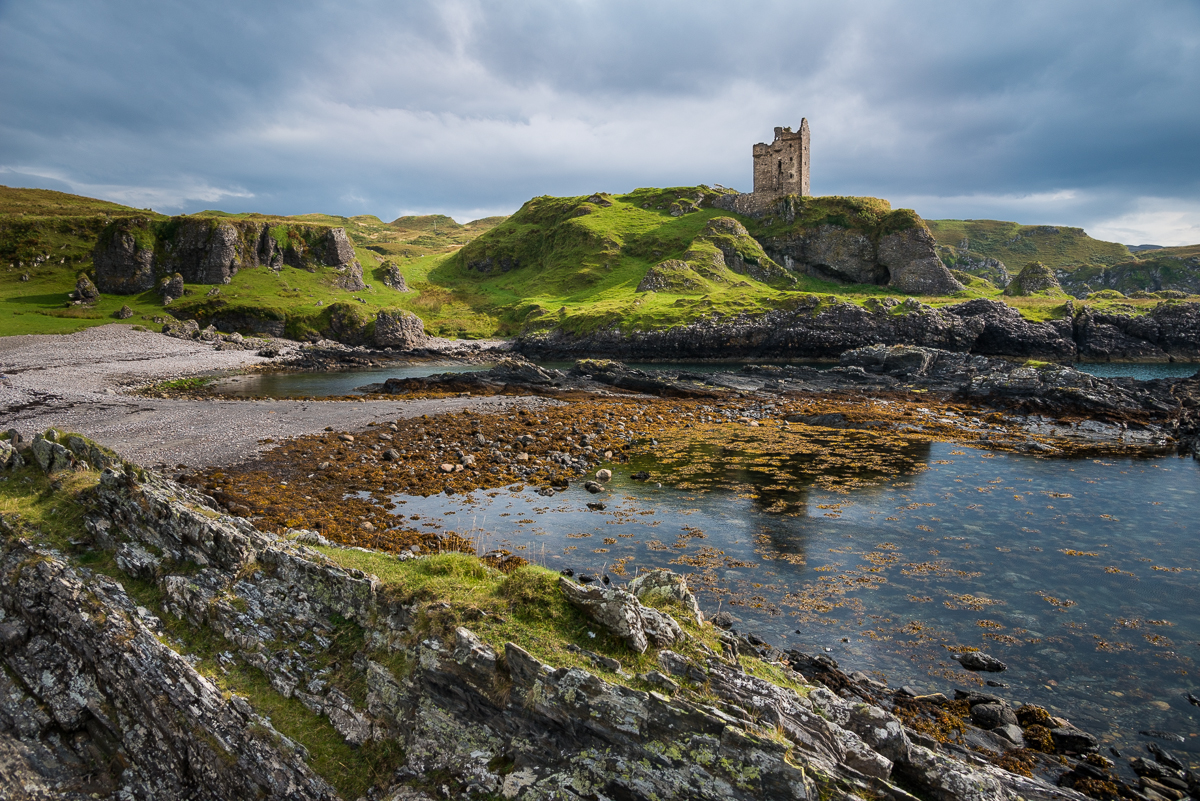 The Scottish Isle of Kerrera is just a few hundred yards off the mainland west coast, near the town of Oban in the southern part of the Inner Hebrides.  A few dozen people (one of whom tends to 100 or so pet parrots) live there.  The sightseeing highlight is Gylen Castle, built on the south end of the island in about 1582.
To get to Gylen, you take a short ferry from Oban, then walk about three miles.  The ferry is a small one-car ferry, so you just stand where the one car would normally be.   When you get out near the castle, there's no visitor center, no admission charge, no security guards or park rangers.  It's just out there by itself like it has been for the last 500 years.
The castle was built by the MacDougall Clan and used in support of James I – then the king of a united England, Ireland and Scotland.   In the mid 1600s, he was at war with the "Covenanters" (crazy Presbyterians, apparently).  They laid siege to the MacDougall Clan soldiers at Gylen.  Apparently the castle's defense systems had one big flaw – access to fresh water.  The very thirsty soldiers holed up inside were eventually coaxed into coming out voluntarily, only to be promptly killed by their surrounding attackers.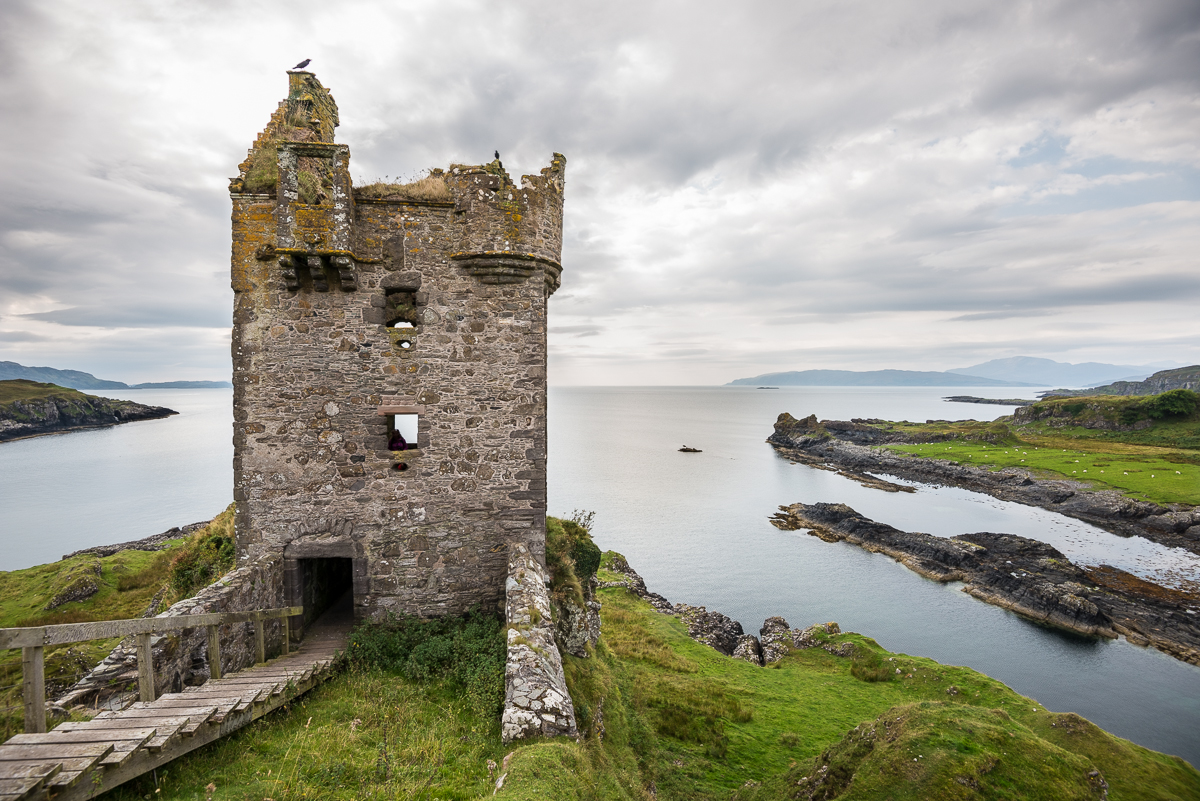 Gylen wasn't a true "castle," but was more of a small watchtower or fort.  Its perch above the waters  was a perfect vantage point to watch for threatening ships entering the Firth of Lorn near Oban.  Now that same perch makes modest Gylen one of Scotland's most picturesque spots.