Even though I spent almost two weeks on the banks of the Coral Sea in Cairns, Australia — the primary port for access to the Great Barrier Reef —  crappy weather and busy schedules (for other priorities) meant I did just one day of SCUBA diving.  I'd spent much more time than that getting READY (and learning how) to SCUBA dive in preparation of the trip.  At least I got to dive with a couple of good buddies (Shane Merz and Scott Humphries).  SCUBA diving the Great Barrier Reef seems to be on almost everyone's "bucket list," so I couldn't leave Cairns without doing it.
I actually don't like or use the term "bucket list," as the rather morbid perspective is about kicking the bucket and racing the clock before you croak.  I've got more lists than you can imagine of things I'm hoping to see and do in my life, but the focus isn't on my impending demise.  They're just a lifetime "to-do" list.
As they're quick to tell you down here, the Great Barrier Reef is one of the Seven Natural Wonders of the World (I've only seen three!).  It's a World Heritage Site (I've seen maybe 30 of the 1,ooo or so sites!), and allegedly it's visible from space.  As for checking it off a bucket list, it's hard to know when you can really do that:  It's 1500 miles long (and is actually a network of hundreds of smaller reefs), so I figure I've seen about .0001% of it.  I think that counts; I'm checking it off the list.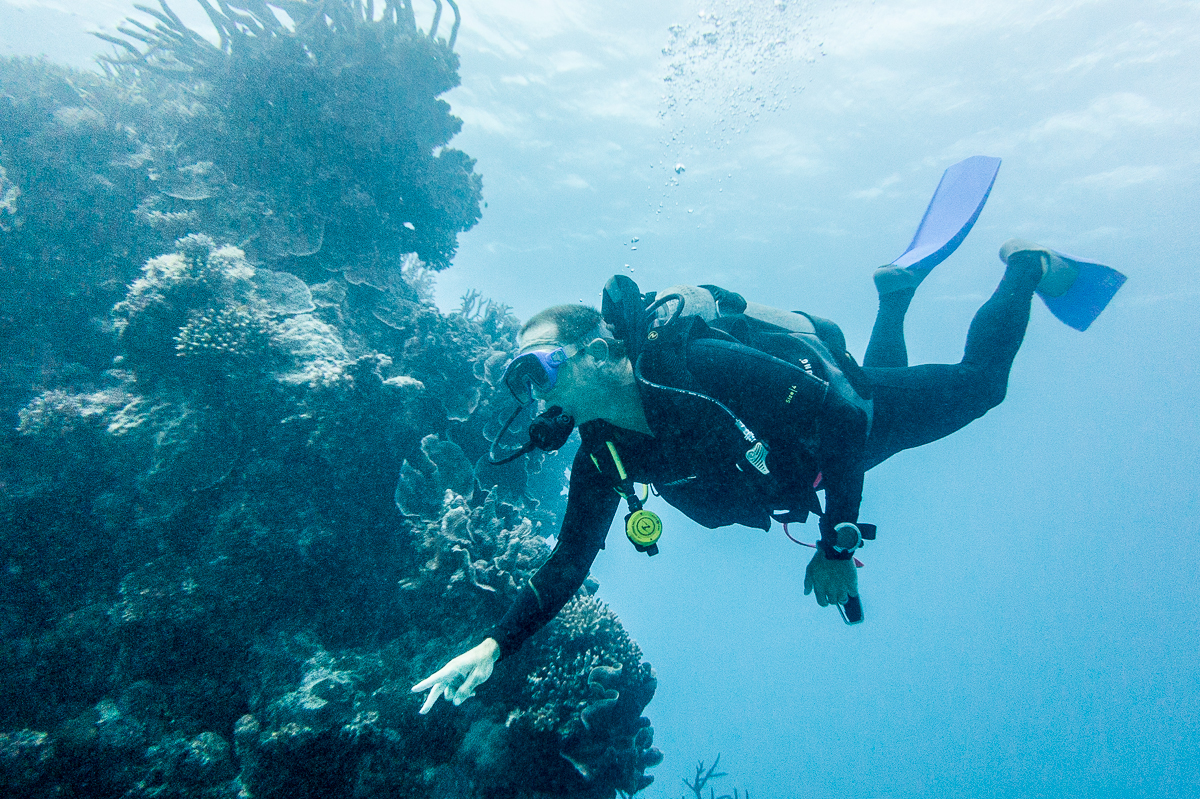 – – – – – – –
As I described recently in my post about SCUBA School in Belize, I have an underwater housing for my tiny Canon S100 pocket camera.  It's not a big, professional underwater setup, but it works okay in shallow water with decent light.  The cloudy skies here made it marginal.  I noticed there were several shops in Cairns where you could easily rent an underwater digital camera as good or better than what I brought, so if you SCUBA, there's no excuse for not bringing a camera.