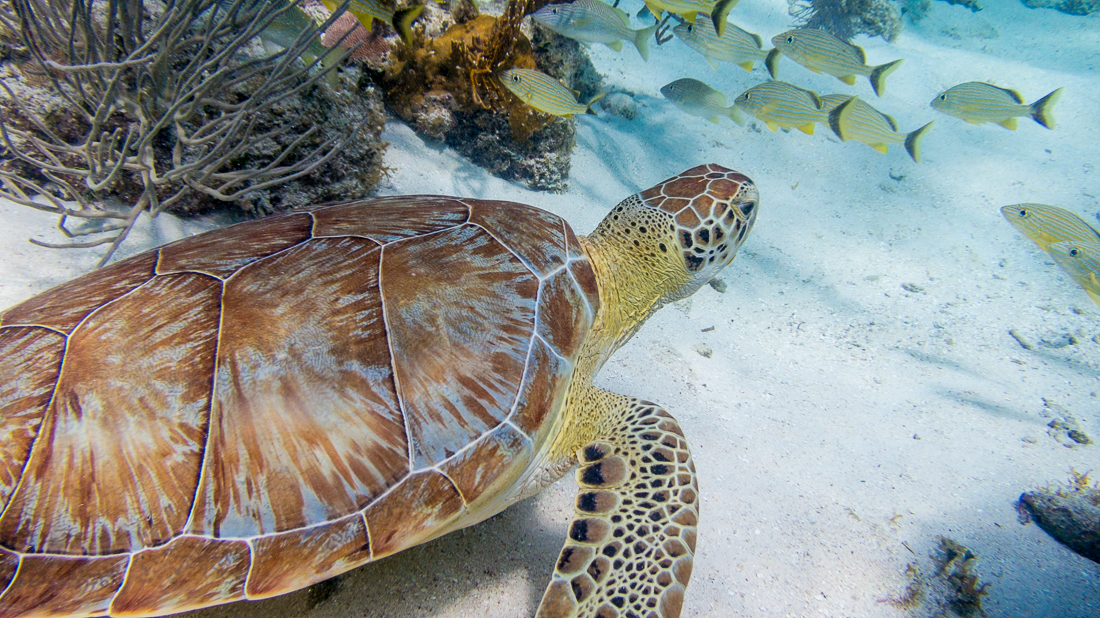 When I started planning this trip to Belize and mentioned that I'd try to get my SCUBA certification while I was here, pretty much every person I said this to responded, "What?  You don't already have that?"  So I guess this was something I was supposed to do (or to have done already).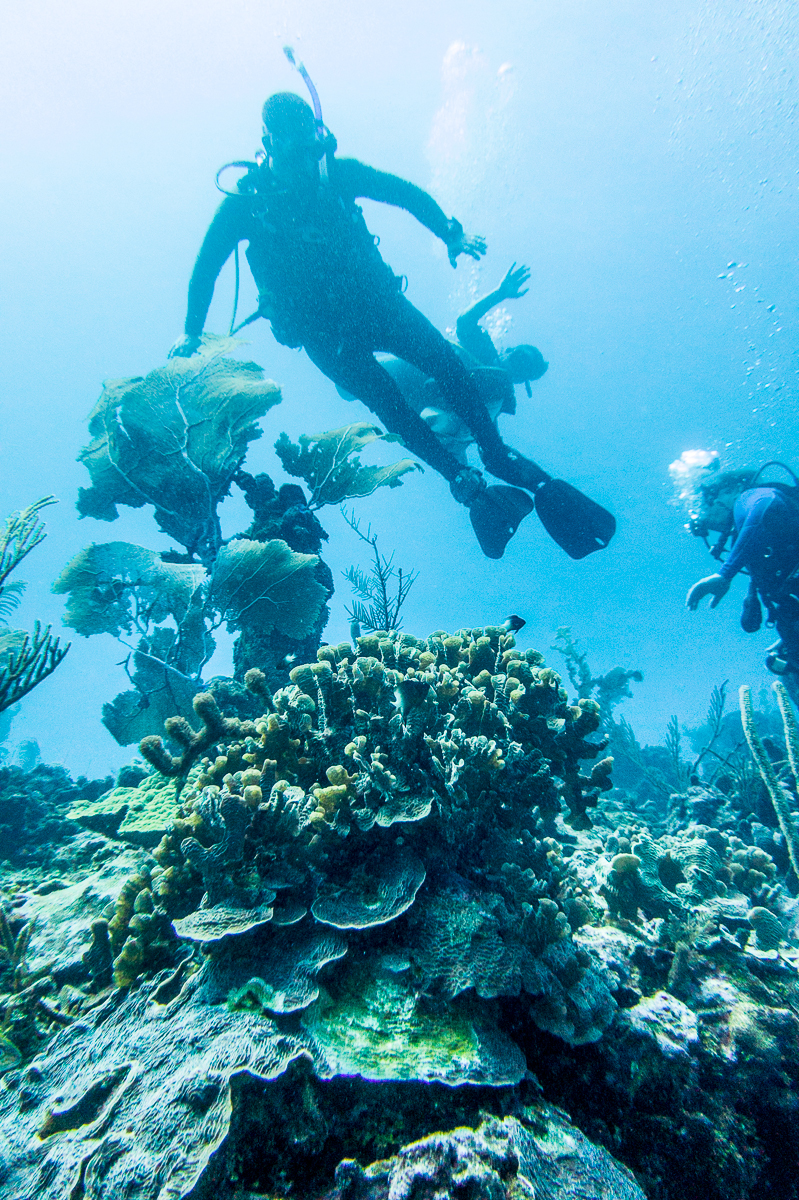 If you've ever been tempted to learn to SCUBA, let me endorse a plan.  I did the "written" part online (at home), then did the pool sessions in two afternoons in Houston.  Then I did my open water qualification dives in some of this hemisphere's best SCUBA country — the reef just off Ambergris Cay, near San Pedro, Belize.  We covered the required skills, but 80% of the time, we were just swimming around enjoying the sights.  I got paired up with a group of fun Canadians who made their living building fancy vacation homes in zero degree weather.  They were happy to be in sunny Belize.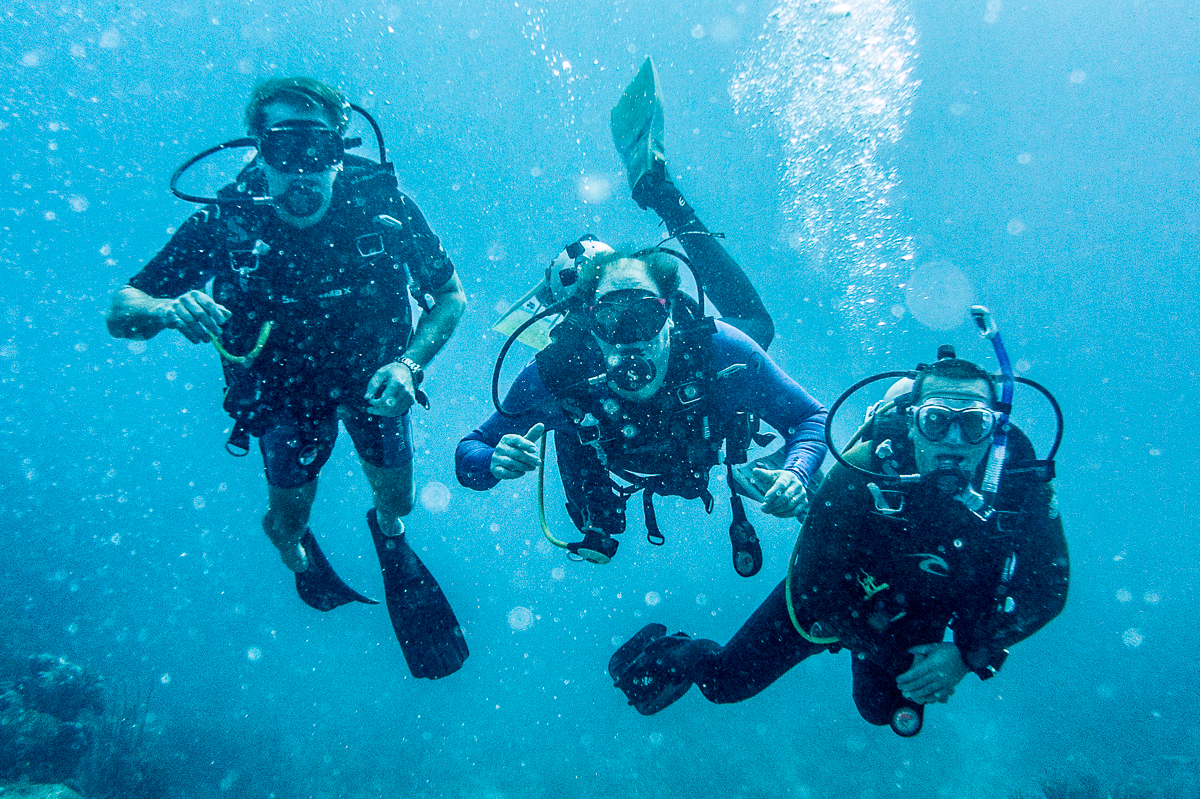 Yes, those are sharks.  We saw several — I'd been in the water about ten seconds when I saw my first one.  They're harmless (to us) nurse sharks.  I liked the yellow turtle the most:  that thing was nearly three feet in diameter!  All in all some pretty amazing sights to be seen just 60 feet or so below the waves.  A big shout-out to my instructor, Gilbert, at Chuck & Robbie's Dive Center in San Pedro.  (That's me in the last picture in the grid — photo credit for that one goes to one or the other of my underwater Canadian buddies.)
Camera folks:  I used my "pocket" Canon S100, and bought Canon's dedicated WP-DC43 underwater housing — which is not expensive at all relative to a DSLR housing.  It's got at least a dozen buttons and knobs, so literally every menu and adjustment is available, down to 130 ft.  It worked great for my purposes.  As you can see, when you get deep, it gets very blue, so you MUST shoot in RAW and crank the white balance a ton (add lots of yellow and a ton of magenta!).  Get super-close.