When I signed up to join (and photograph) an Oklahoma group that was providing healthcare in a tiny village high in the Bolivian Andes, I was not expecting the elaborate welcome we got in Capayque.
Last week I joined a group traveling to Capayque, Bolivia – a very primitive, isolated community in the mountains of northwestern Bolivia, about 15 miles (as the condor flies) from Lake Titicaca and a rough five-hour trip from La Paz.  The group's mission was to provide much-needed medical care to Capayque's residents and to set up a medical clinic in the community.
This will be the first of several posts about my trip to Capayque.  Much more later about the town, its people, the Stillwater Oklahoma Methodist church group, and the activities of the week.
Things got interesting immediately when we arrived in Capayque.  We were met by the entire school and much of the town – as well as the local bishop and several other local officials – for a welcoming ceremony.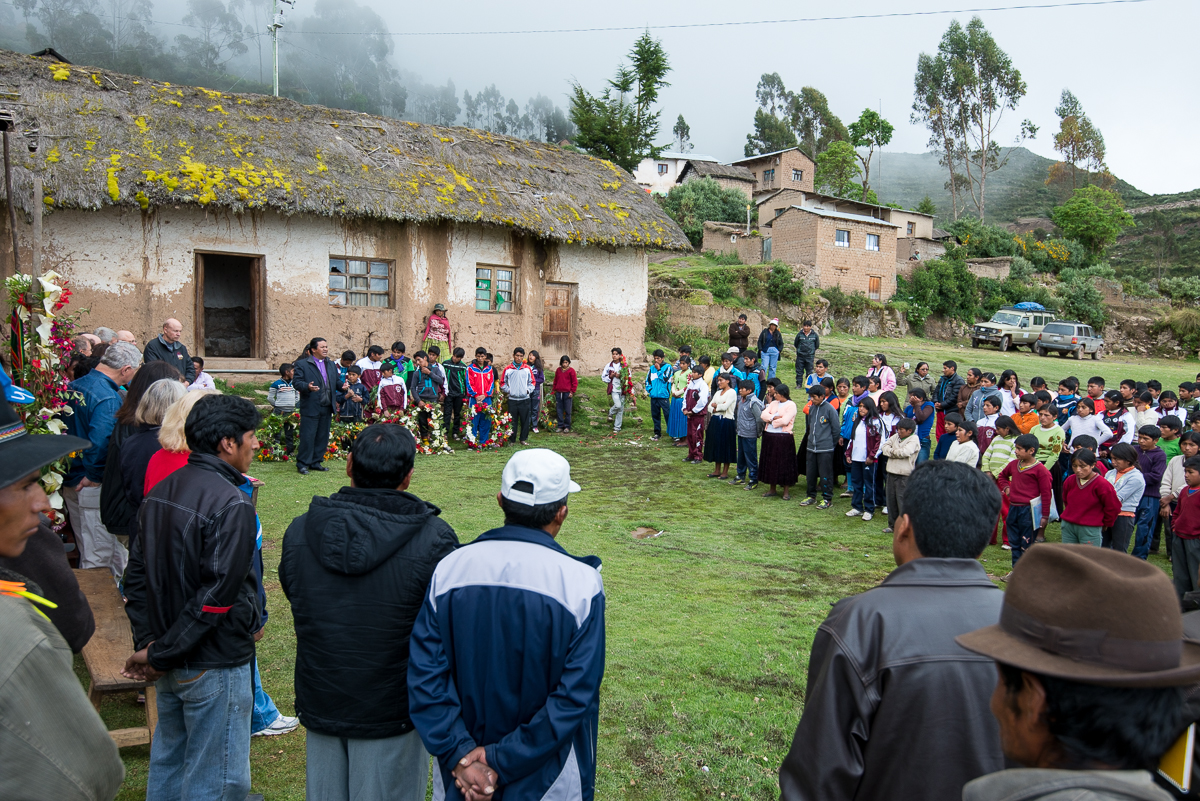 As the pictures reflect, we got handmade wreaths of flowers (which grow, mostly wild, in the area), and were presented with traditional Bolivian panchos, scarves and hats.  We were told that the red panchos we received were symbols of community leaders (the "head panchos," you might say).  The ceremonies concluded with a dance down the hillside to the new medical clinic this Methodist mission group has been building for the past two years.
After the bishop inaugurated the new clinic with a few sprinkles of water, we were treated to a ceremonial community meal – with local foods spread out on blankets for everyone to share (Corn, potatoes, and a potato-like plant called "oka" were the primary menu items).
Click here for more images from our Capayque welcome, even including one of me in my nifty red pancho.
It was a fun kickoff to a interesting and productive week.  Much more to come.