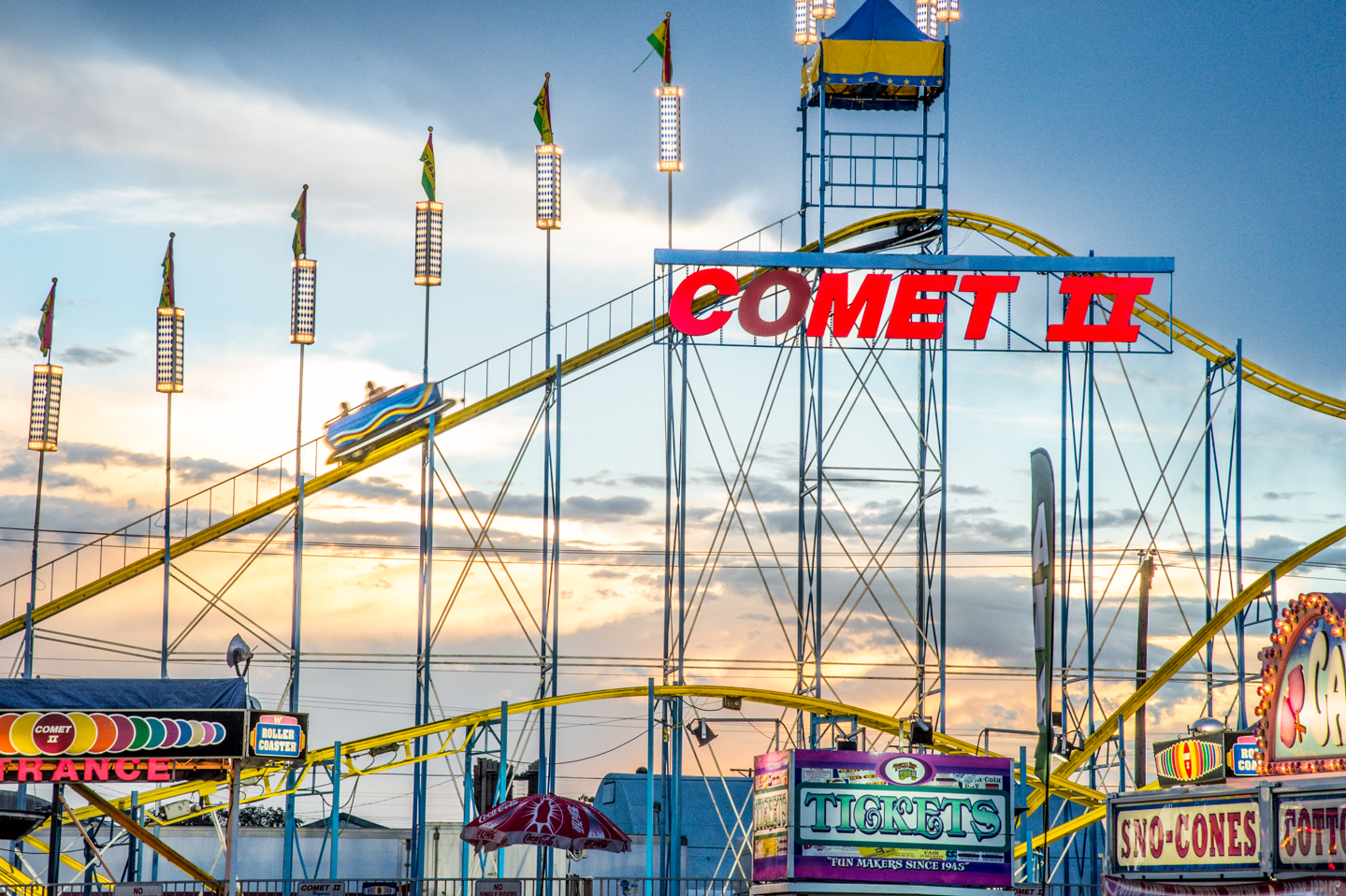 I went to the fair in Albuquerque on a photo project.  I'd missed the pig races and the calf scramble, so I was left to wander around the vendors and games and midway.
Regular followers of this blog will recall my post from a few weeks back about the police department raffle of an assault rifle I saw in northern Texas.  Thus I was especially amused to see that even in New Mexico, your five-year old can play a carnival game and win an inflatable AK-47 in the colors of the American flag.  Stating the obvious:  New Mexico isn't very far from Texas.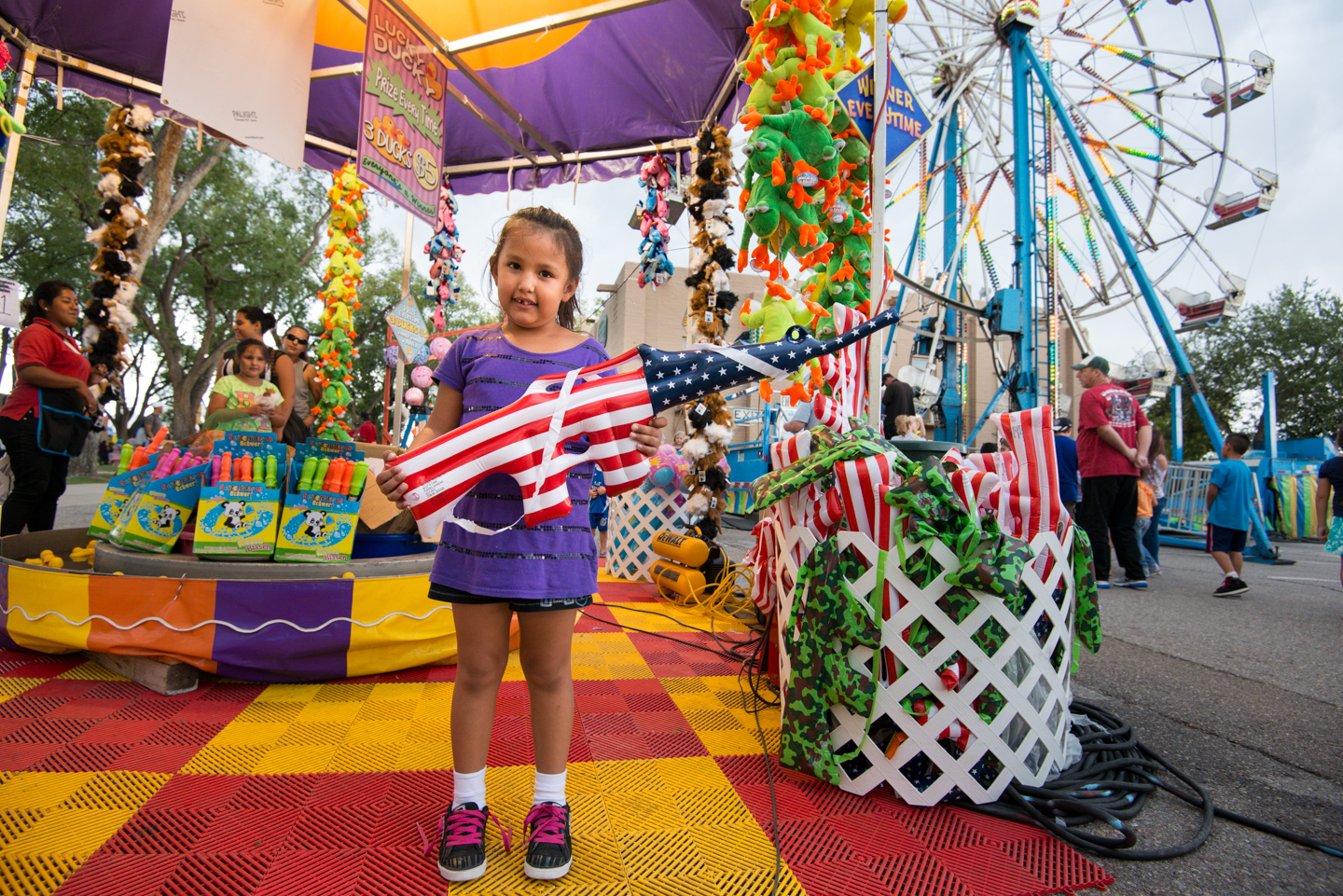 I wound up spending so much time at the "Spin Out" ride (below) I forgot to get myself a corndog.  The efficient, solo ride operator was moving loads of passengers safely onto and off of the ride like clockwork.  I watched about 15 cycles, so I had the whole process memorized.  Predictably, he was way too busy to stop and let me take a real 'portrait.'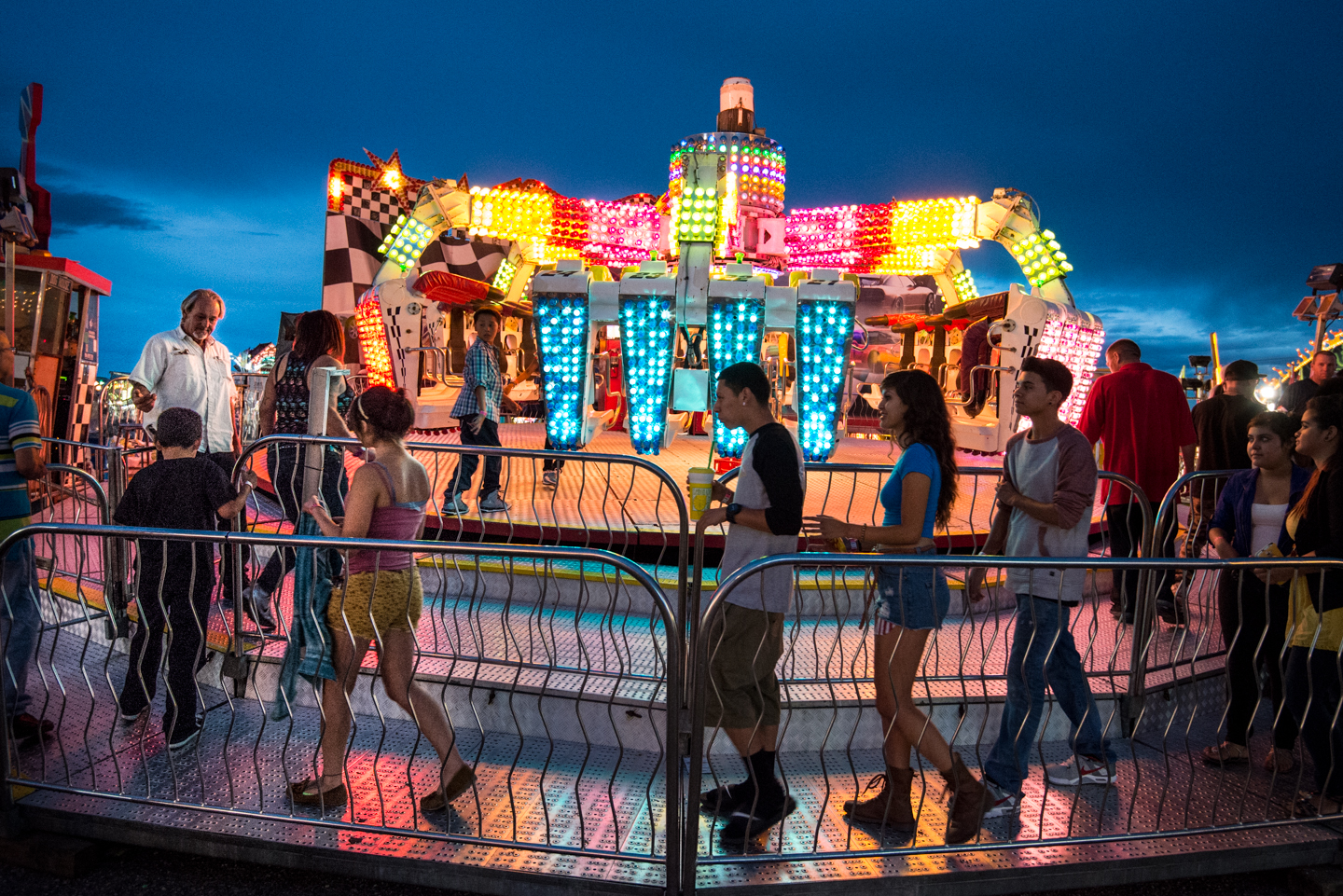 .
.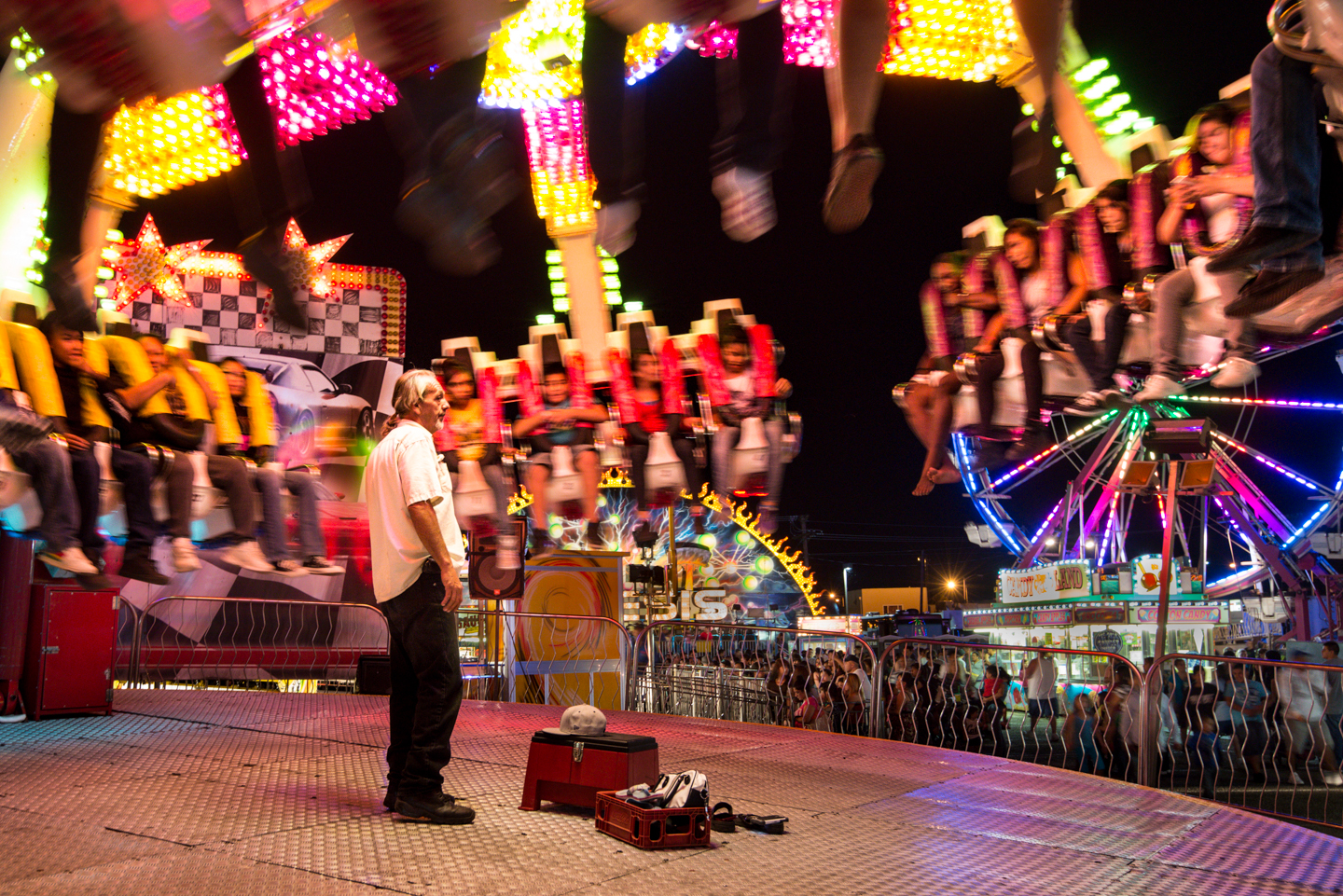 I ran across this guy on the way back to my car as the night was winding down.  He was sitting there counting money.  He said his name was George Jones.  When I asked if he could sing, he said everybody always asks him that.  He also said that he coudn't sing worth a damn.