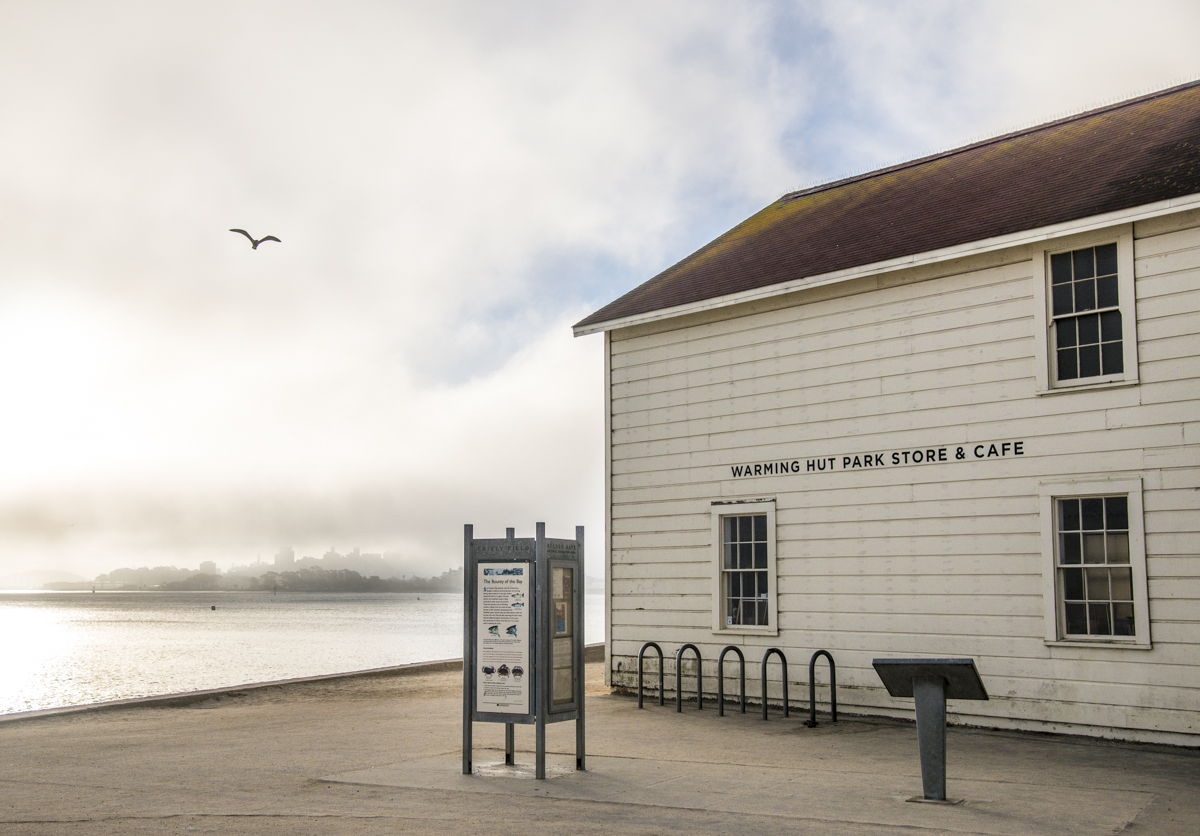 I was a week early and about a billion dollars short of being able to compete in the America's Cup sailing race, which started Saturday in San Francisco bay.  (I also lack the requisite sailing know-how).  But the  fog parted long enough last week to let me watch the USA Team (Oracle) practicing for the big event.  Those boats can go 50mph!  They have a 140-ft-tall vertical rigid "wing" rather than a traditional canvas sail, and they essentially just fly along a few feet above the water with a tiny surfboard-sized fin sticking into the surf to keep them on track.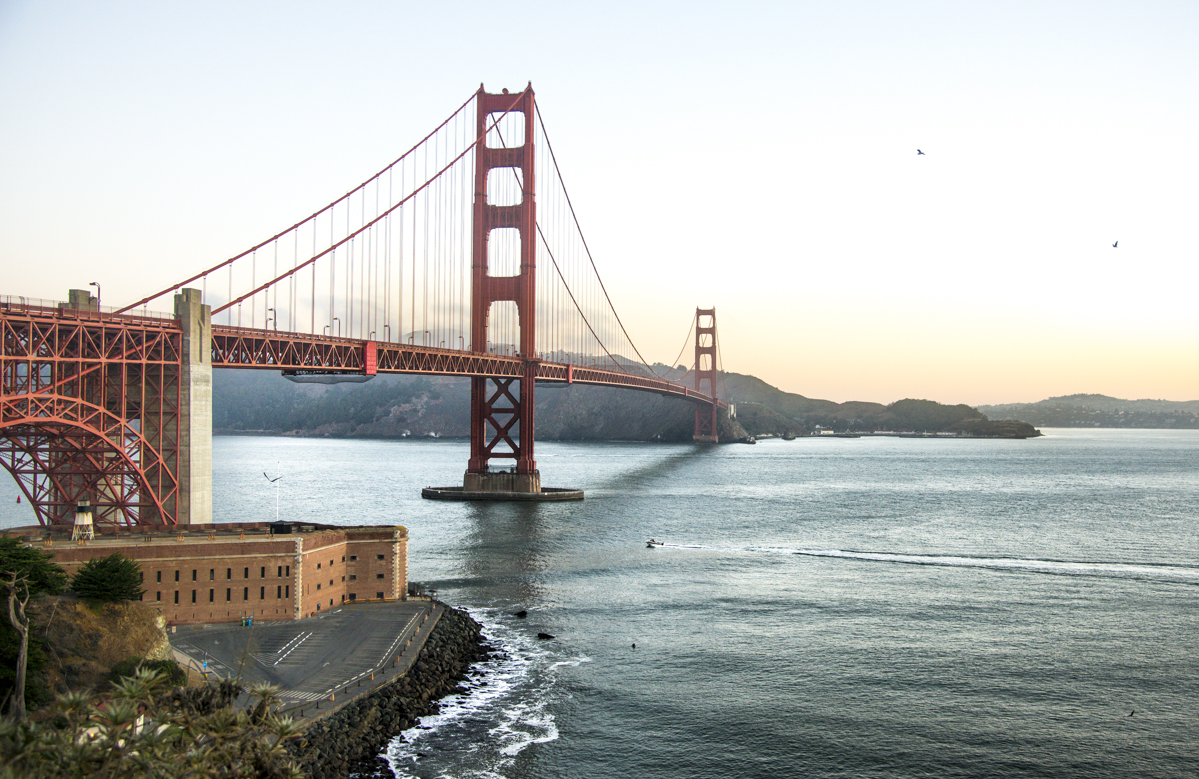 I spent a week sightseeing and visiting friends in San Francisco and in Santa Cruz, which is 60 miles to the south, on the north side of Monterrey Bay.  The San Francisco Bay area is hardly the furthest point in the U.S. away from Texas (or Oklahoma) – at least if you're just measuring miles.  But the people and the 'culture' may be as far from 'Texan' as anywhere in America.  There are a surprising number of white men in dreadlocks.
Rest assured that every restaurant menu in Santa Cruz will include the words "sustainable," "local," "organic" "gluten," and "GMO."   I went with friends to a vegan café where every item on the menu had a name like "I Am Renewed" and "I Am Accepting."  Ironically, the "I Am Fulfilled" was a smallish vegan salad.  I had the "I Am Transformed" (which tasted a lot like a black bean taco), with a side of "I Am Refreshed."  (And I Am NotMakingThisUp).
AND:  The Mexican food restaurants do not serve chile con queso!! It's anarchy out there, I tell you!
The urban-looking pictures are San Francisco; the lighthouse, the giant redwood the seal and the coastline are around Santa Cruz.  The fancy place in the first two shots is the Palace of Fine Arts.  The iconic row of "Painted Lady" houses is at Alamo Park.  In the orange sunrise shot, that's Alcatraz you see peeking through the fog.  The graffiti truck and the American flag are in China Town.  All the nighttime shots are of (and around) the Ferry Terminal and the Bay Bridge to Oakland.  A big thanks to my Costa Rica / Leadville buddies Peter and Jana Thomsen for hosting me in Santa Cruz, and to their niece Kasondra for being my tour guide in San Francisco.