Back from Cuba and seeing something much closer to home and heart.  If you're looking for Olivia's more-recent performance, as Dorothy in Oz, click here.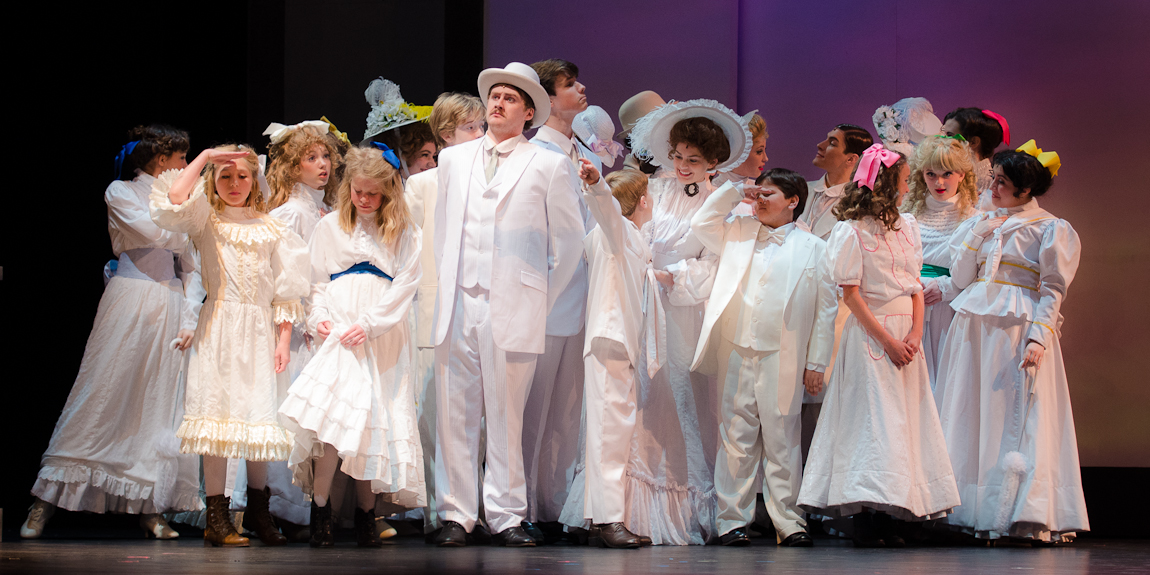 I can remember being in a play or two in grade school and high school, but they were NOTHING like this.  Olivia Reasoner, my goddaughter (daughter of my Houston friends, Barrett and Susan Reasoner) is "starring" (at least in my, Barrett and Susan's eyes) in a production of the musical "Ragtime" at the Miller Outdoor Theatre in Houston.  Though all the actors (except a couple in roles like "Grandfather") are 20 years old or less, this is not a high school play; it's Bigtime.
That's Olivia with the pink bow in her hair (and pink trim on her white dress).  She's mastered the art of looking good and maintaining a beaming smile while belting out Broadway show tunes.  That's also her "protesting" in a brown dress (below).  She was great!
The crowd looked like at least 2,000 people.  The staging, costumes, lighting and orchestra were all Broadway quality.  Most of the lead roles were high schoolers, with younger kids like Olivia filling out a lot of the chorus.  The actual attempted 2009 Broadway revival of Ragtime was an unpopular flop (the script is as long as it is preachy), but the Houston kids pulled it off with style — and were actually good enough to make you forget they were "kids" at all.  Congrats to all the Reasoner clan.   Bravo! Olivia!
(PS:  The theatre has an emphatic "No cameras" policy.  So these pictures officially do not exist.  It's difficult to be inconspicuous in an aisle seat, sporting a foot-long lens.)