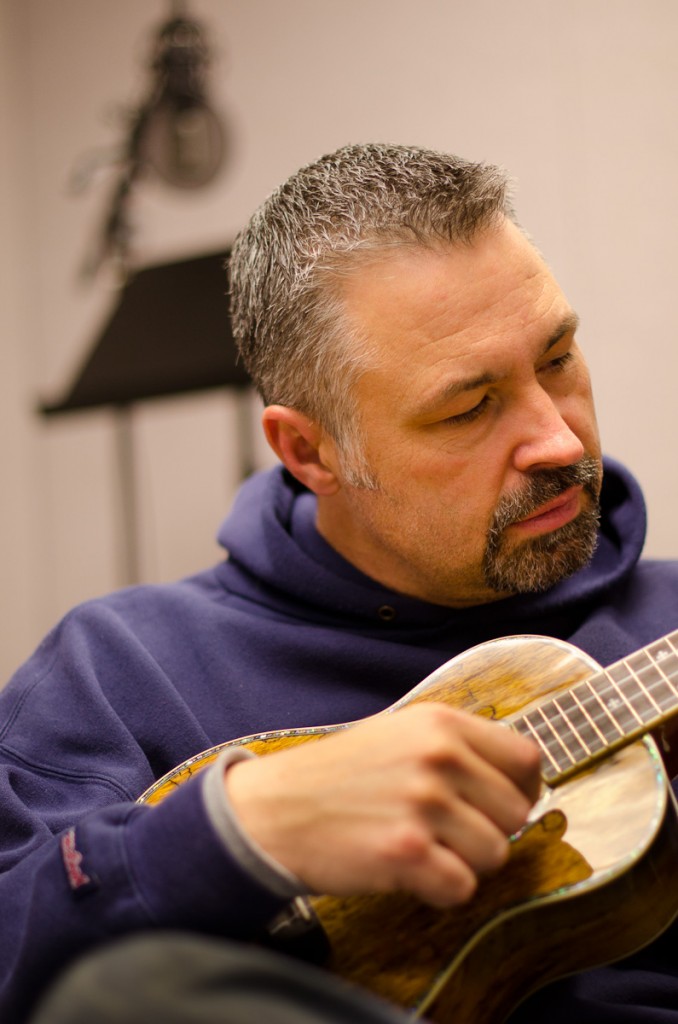 Last week I spent five days in Nashville, visiting my "old" friend Greg Cook.  "Old friends" here means Cub Scouts in 1973,  "band camp" in 1982, college roomates 'til 1986, and pretty much everything in between (including, e.g.,  at least one mild vehicular accident and one jointly-but-inadvertently-stolen tuba).  Shortly after college, life took us on very-different paths.  Greg moved to Nashville and joined another of our childhood friends, Heath Wright, to become part of a country band that would go on to have a Gold Album, a #1 hit, and more.   I became a CPA in Oklahoma, then headed off to Harvard Law School to start a life in the big-city legal world.  I was holed up in a dorm room in Cambridge studying secured transactions and antitrust; Greg and Heath were on the Tonight Show.
I'd peeked in on Greg's world periodically.  In the mid-1990s, I was in their Nashville studio as they recorded part of their second album, and I briefly rode their tour bus as an honorary "roadie," helping tote their equipment on and off the stage during a short arena tour of the deep South.  They got to joke that they had the most highly-educated roadie in all of country music; I got to go home and brag about my momentary brush with the show-biz big-time, and about my dear friends who were living it every day.  They must have put me down as a manager or something, because I actually got one of their gold albums with my name on it.
When I retired recently, I started giving some close friends an assignment:  Come up with something for "us" to do – an adventure, a trip, something that they'd enjoy.  I'm easily entertained, so I knew I'd be up for most anything they found interesting.  I was expecting a something like a trek in the Andes.  Greg pondered this assignment for a day or so, then returned with this:  "I want to you come to Nashville for a week and write songs with me."    Though I assumed he'd confused me with someone else, my reponse:  "I'm in!!!"  I reminded him that I could play only about five chords on a guitar, and hadn't participated in any organized musical activity since I last played trumpet in the OU marching band in 1986, but he was happily unphased by those tiny details.  Apparently all I needed to do was come up with a handful of witty phrases that we could fashion into what he called "third-grade poems" set to music (a.k.a., your basic country song).  So that's how I found my way to Nashville last week.  We even had one "co-writing" session with a friend of Greg's who'd previously co-written a #1 George Strait hit.  We wrote three songs – so get ready because I'm pretty sure I'll be famous by this time next year.
Of course that's Greg in the pictures.  Three-time Grandpa Greg now.  He's sitting in the studio where we spent three days trying to write those songs.  No, he does not actually / ordinarily play the ukulele.  In fact, the ukulele belongs to me:  it's the kind Warren Buffett plays.  I bought it (and brought it along) on the theory that it would provide a high level of amusement during my Nashville week.  I was right.  I hope Greg forgives me for the pictures – the fluorescent lights of a tiny studio are never going to be gloriously flattering for photography, but it was a week I'll remember forever and I surely needed a picture or two.  I'd intended to do something a little more photographically glamorous like I did with Heath, but we were having too much fun doing other things.
On an unrelated note, we drove through the countryside north of Nashville and came upon this oversized plaster cigar-store indian, which had apparently fared poorly during a recent windstorm.  Greg said it had actually been like this for months.  Given my recent photoshoot of the plaster-statue version of Marilyn Monroe, I absolutely had to get some pictures.  I'm sure if I were more philosophical there might be some great metaphorical statement in these pictures, but I'm too shallow for that and mostly it was just funny to see.
As always, I was crawling around trying to get an unusual angle.  This prompted Greg to pull out his camera phone, which in turn caused his wife, Jamie, to pull out hers…