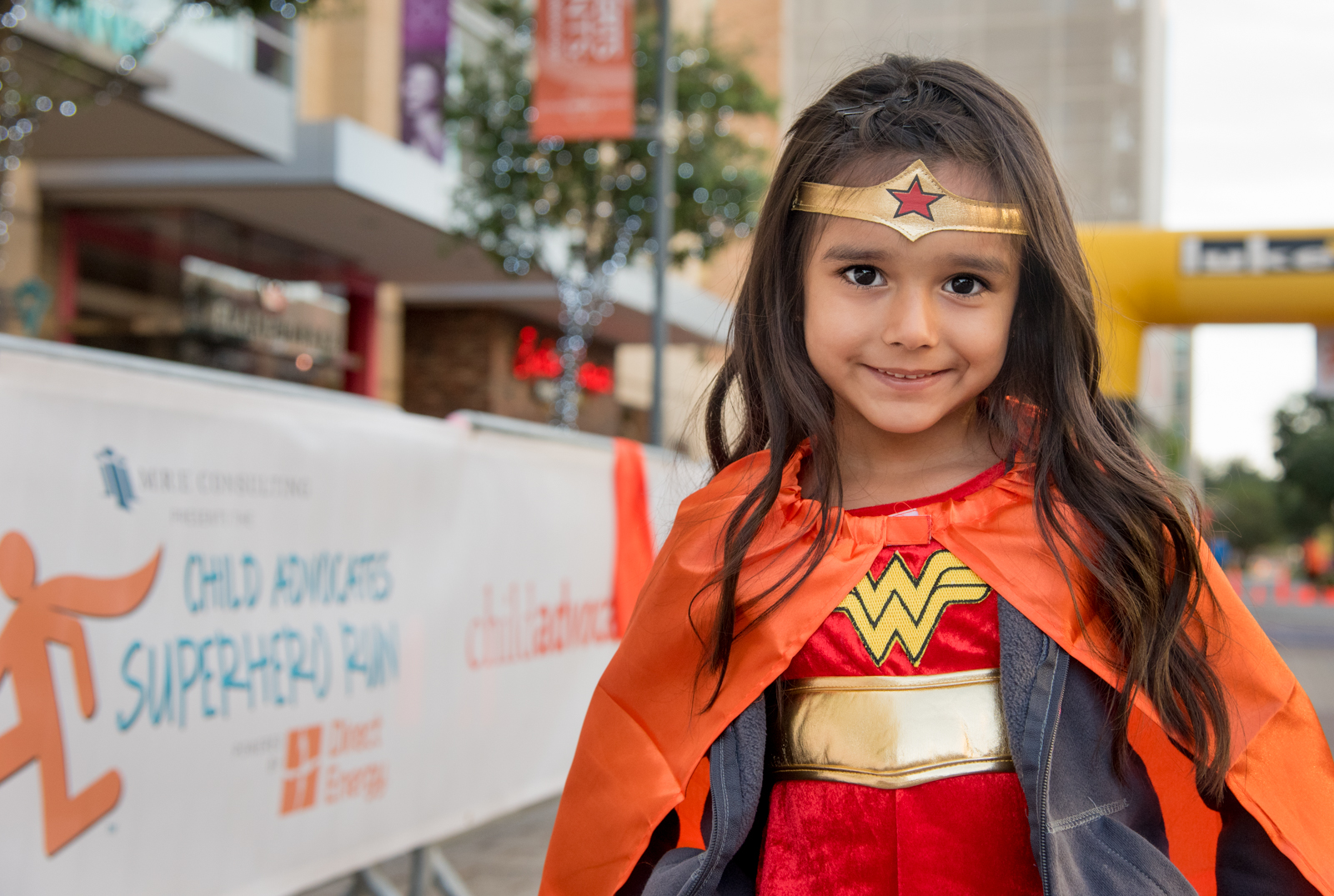 This was year three for the Child Advocates Superhero Run.  This year it was "Presented by" my friends (and founding sponsors of the event) at MRE Consulting, and "Powered by" Houston-based Direct Energy.  The dual title-sponsorship plan was a shameless and transparent ploy to maximize the amount we could raise for the very worthwhile cause.
Thanks to the generosity of those title sponsors and several others (many of whom are friends of mine with an amazing tolerance for having their arms twisted), to hardworking staff and volunteers, and to enthusiastic and well-costumed runners, we've raised a total of over $250,000 for Child Advocates in the three years' events.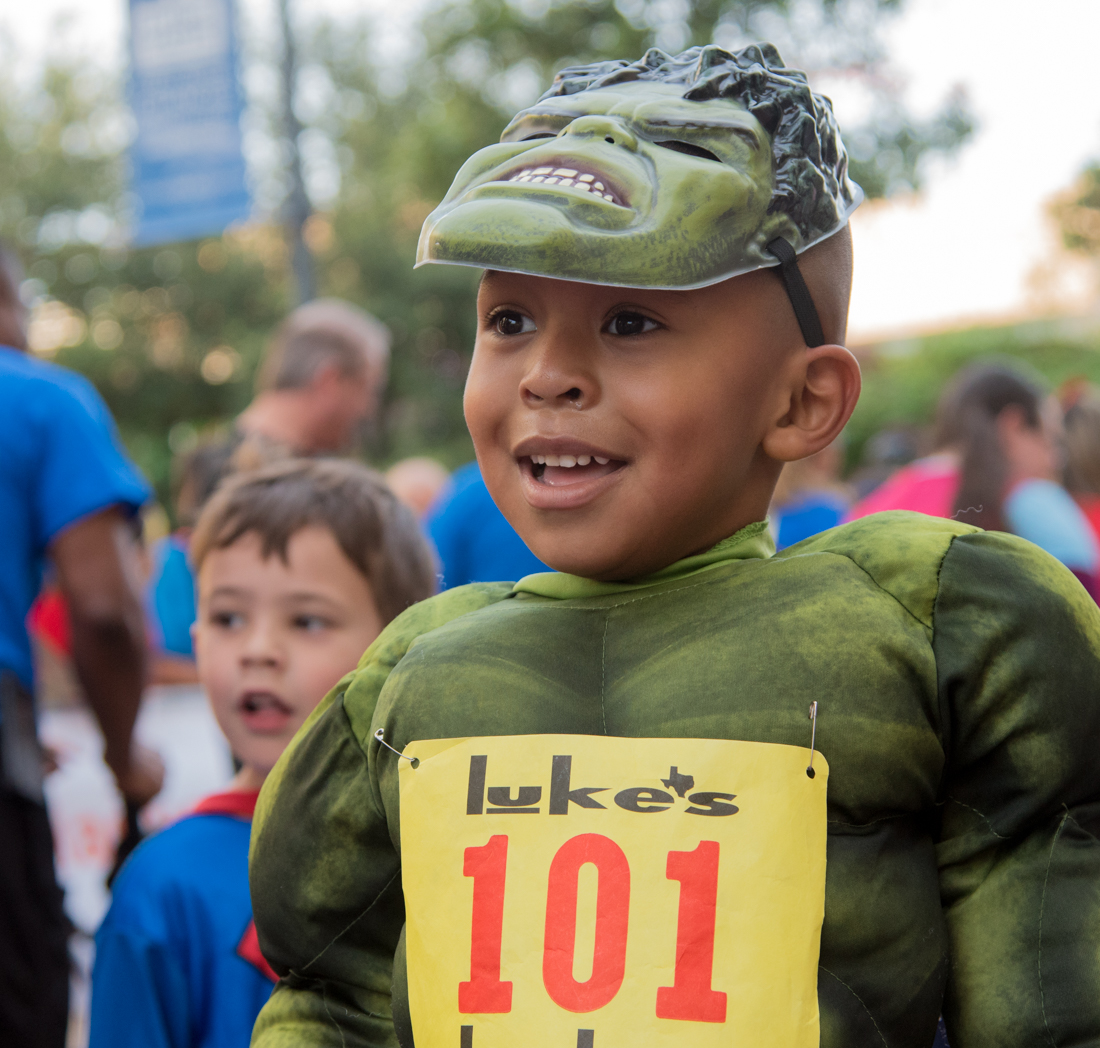 I've explained my support and commitment for Child Advocates in prior years' posts (here and here).  I'll repeat myself a bit here, though, because I want people to hear it.  Child Advocates recruits, trains and supports a small army of about 750 volunteer Advocates, each one generally assigned to a handful of kids in CPS custody.  The Advocates' primary role is to work with the kids, parents, relatives, neighbors, and counselors to help CPS and the Courts to figure out how to resolve each child's unique situation and get them — somehow — safely out of CPS custody and into a safe home.  The mission is to break the "cycle" of child abuse — where abused kids too often grow up to be abusive parents.  A relatively-small expenditure at such critical points in those kids' lives can truly change everything for them.  It's a great cause. Child Advocates is almost thirty years old, so there are now many thousands of heartwarming stories of how Advocates have changed (and even saved) lives.