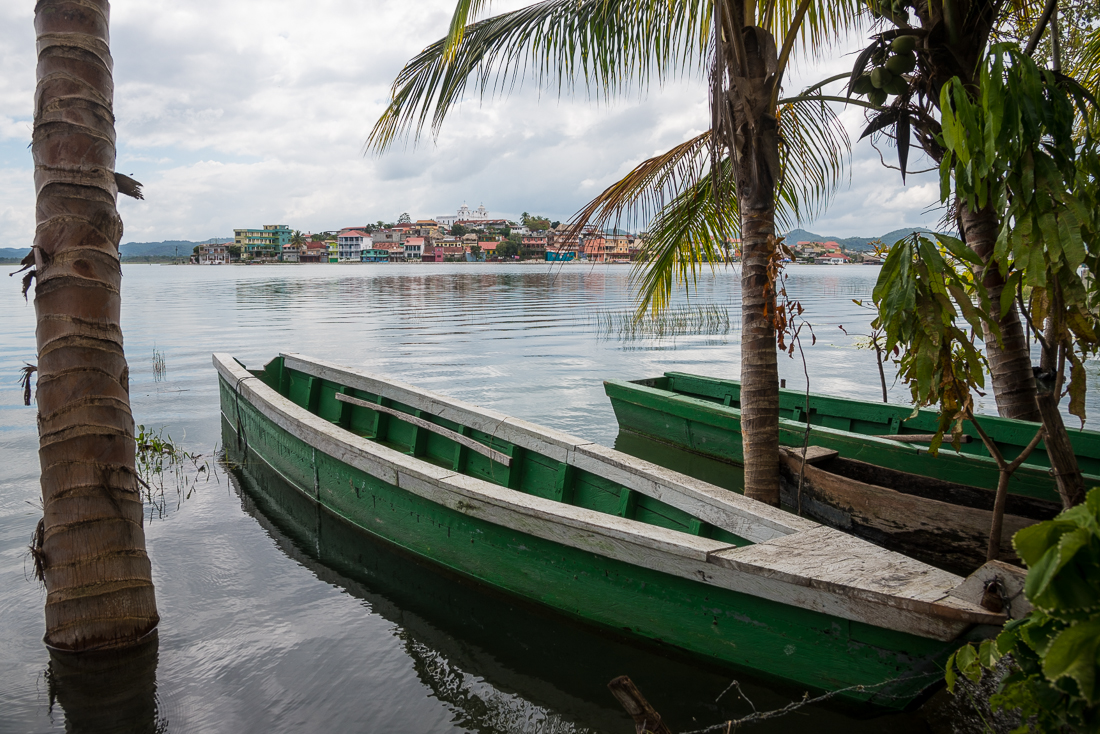 The northern Guatemala town of Flores sits on a tiny island in the middle of lake Peten Itza.  The buildings today are mostly a Spanish colonial style, but underneath the "modern" buildings and streets — somewhere — are the ruins of the ancient Mayan capital of Tayasal (aka "Nojpeten").
Tayasal was the last Mayan state to hold out against the Spanish conquistadors — it was taken over in 1697.  The Spanish reports from that time describe dozens of temples of the sort you see at Tikal or Yaxha (or Chichen Itza).  Of course the Spanish viewed all this as pagan idol-worship, so very little is preserved.
Nowadays, Flores is a literal and metaphorical island in the midst of rural Guatemala, with a decent set of smallish (modest) hotels, several decent restaurants, and dozens of shops selling Guatemalan textiles and woodworks.  Most visitors to Tikal seem to stay over at Flores.
My nephew, Tyler was with me on my first trip through Flores.  That's him (sitting at a lakeside table) in the first picture of the grid above.