One of a group of posts from an"autumn" trip to Patagonia.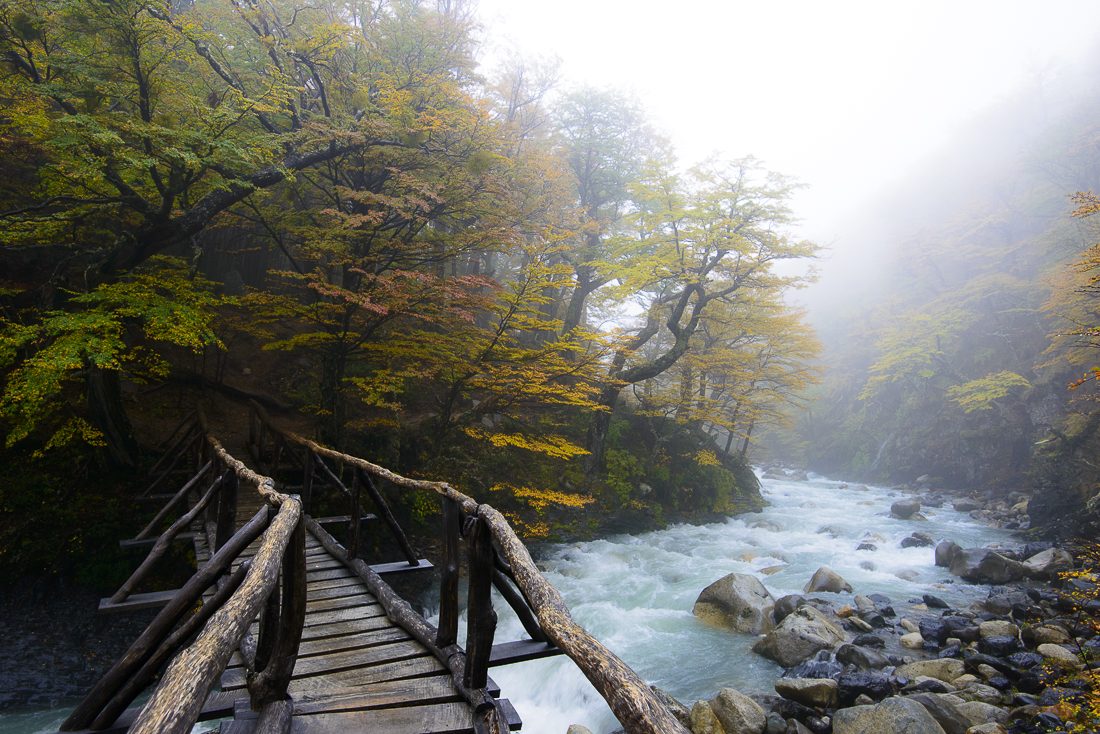 If you just drive around Torres del Paine National Park in far-southern Chile, you'll be very impressed.  But you ain't seen nothin' unless you've hiked deep into the park, where the weather, the trees, the lakes, the peaks — everything — is completely different.  One of the two famous "Treks" around the iconic mountains is called the W; each prong of the W-shaped route probes into one of the valleys of the park.  You start in arid scrub at the edge of the park, go up and down through multiple climate zones and cloud layers, and wind up shivering next to a bright-blue glacier.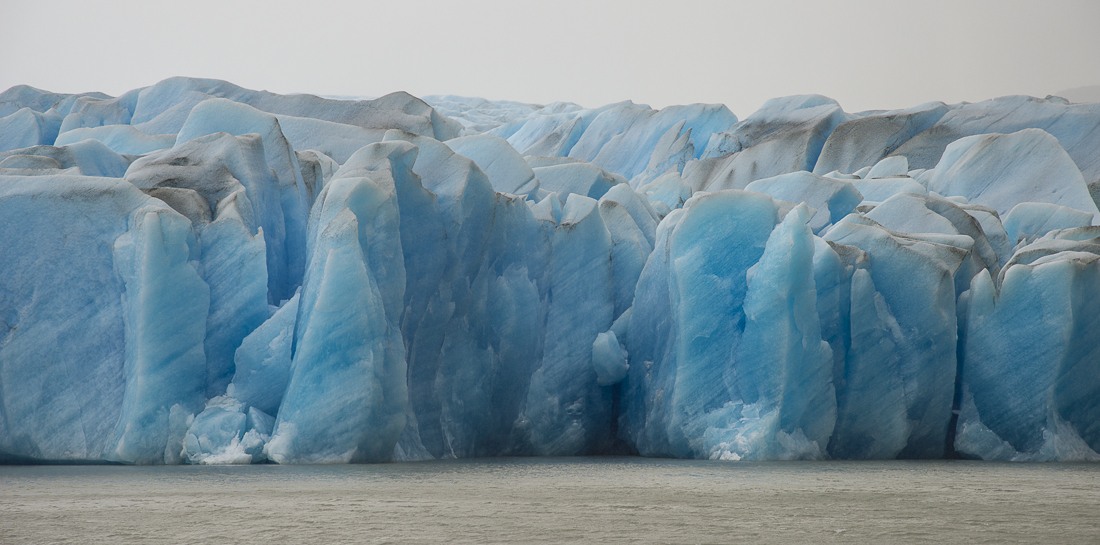 It's a multi-day trek.  We were fortunate enough to get to stay in "refugios" — essentially bunkhouses (with meals!) in the wilderness at the bases of the W — rather than having to camp.  We even met a few new friends along the trail and at the refugios.  All in, it was nearly 30 hours of "trekking" over 4 days, often in rain or wading through creeks and flooded trails.  We got some of the nastiest blisters you've ever seen.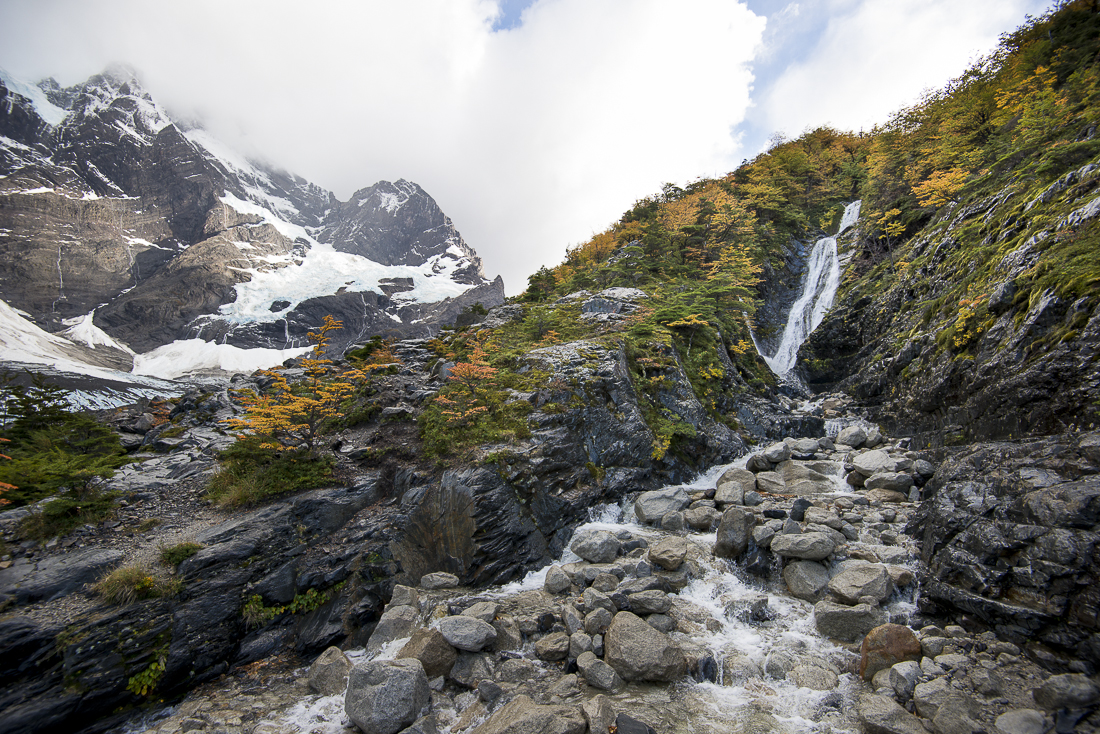 The red building (and the one with the rainbow) is the hotel at the far east edge of the W, where the trek began.  The tall granite spires are the actual Torres (towers) del Paine themselves.  The interior shot is at Refugio Cuernos.  The W trek ended at the north end of Lago Grey, near where the Grey Glacier dumps into the lake.  We were able to catch a Glacier boat back to civilization at the end of our trek — saving us several hours of backtracking.  The last shot at the bottom is where we got off that boat.  That's a real condor circling above near the cliffs.