The movie "Romancing the Stone" was set in and around Cartagena, Colombia. Viewers were introduced to a tropical country full of emeralds and bad guys. Another lasting impression: Michael Douglas taught America to mispronounce "Cartagena" – putting a "NYuh" sound as the last syllable rather than the simple (correct) "Nuh."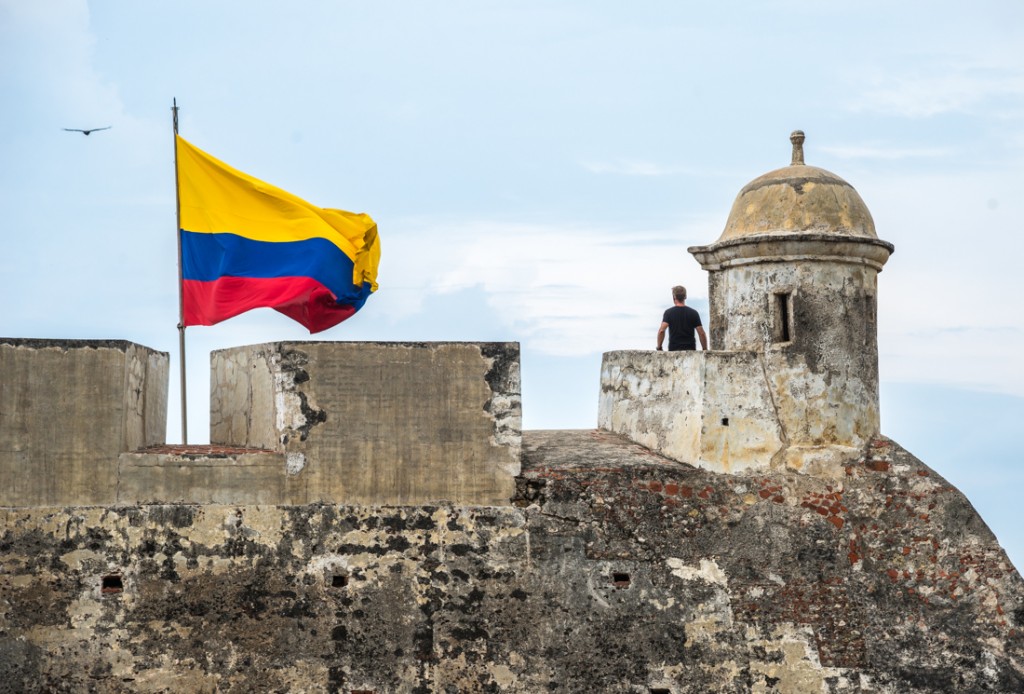 Cartagena is on Colombia's northern coast, in the southwest corner of the Caribbean Sea.  Much like Havana (Cuba), San Juan (Puerto Rico), and St. Augustine (Florida), the walled colonial city, guarded by seaside forts, was built by the Spaniards to anchor and protect their trading and shipping empire in the 1500s to 1700s. In that era, Spain controlled much of what is now northwestern South America – modern-day Venezuela, Peru, Colombia and Ecuador where they still speak Spanish even today.  But the eastern part of South America – the part most directly accessible from Europe – was controlled by the Portuguese (Brazil) and by the French, Dutch, and Brits (the Guyanas). So Spain's primary access to its South American empire was from the north, through the Caribbean port at Cartagena.
Nowadays, Cartagena is probably the most "visitable" city in Colombia. Cruise ships stop here, there are dozens of nice hotels and upscale restaurants, and old town Cartagena' colonial architecture and Spanish fortifications are great for sightseeing.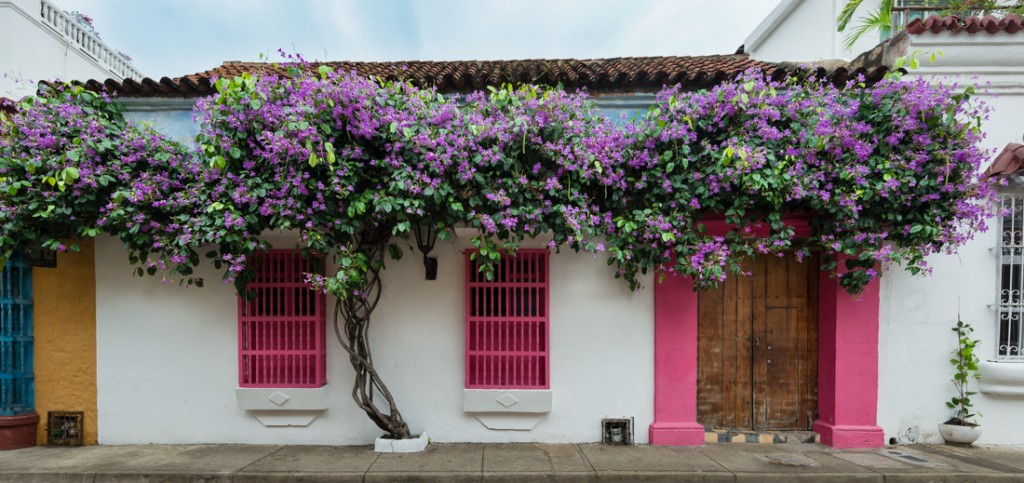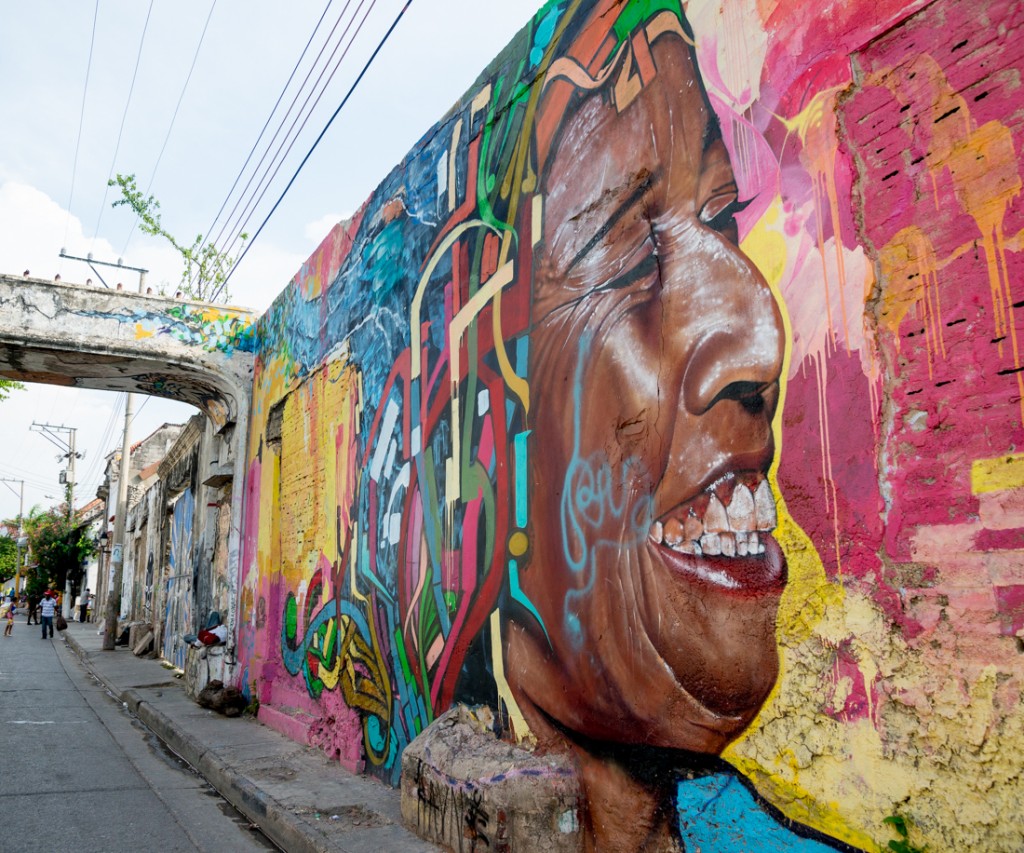 The amazing wall murals (and the crazy night-time crowd scenes) are in a neighborhood called Getsemani ("HET-seh-MAH-nee"). Named for the biblical garden ("Gethsemane") – it was, until recently, a rough place, full of some conspicuously un-holy activities. But like much of Colombia, it's been cleaned up (literally and figuratively) dramatically in the last decade.
It was Cartagena Independence Day weekend, and as we wandered around a church square in Getsemani one day, a guy named Ramone told us there'd be a "fiesta" there that night, with dancing.  I naively envisioned choreographed and costumed Carnival-like holiday spectacle. That night we found a few thousand people crowded around tiny Plaza Santisima Trinidad; their primary activities were recklessly throwing firecrackers into the crowd, and squirting each other with giant shaving-cream cans rigged to spray 20 feet or so. With minor exception, it was all friendly and fun. My camera only got soaked once; it wiped right off.
* * * *
Since I had a camera-toting buddy on this trip, I get to include a couple of pictures OF me.  Thanks (and photo credit) to Grant Harvey – a long-time friend, one of my G&B law partners, and now a fellow photographer!  That's Grant in the hat (and yes, he enjoyed the humor of a hat that screamed "tourista"!)