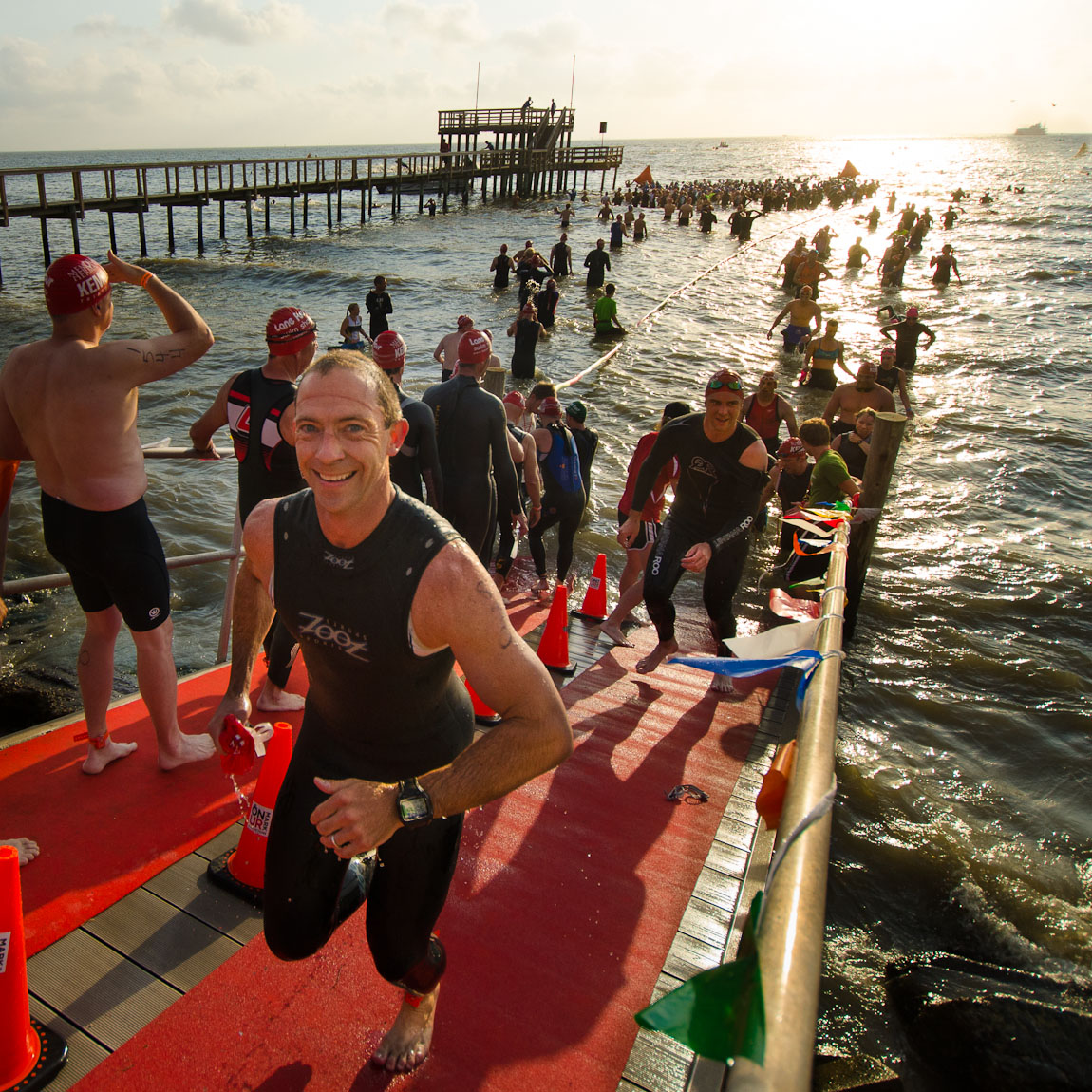 I just got a new camera!   So I need some practice with it.  I took it out for a test run at the Kemah Triathlon Sunday morning.  My long-time buddy Scott was doing the race as a "tune-up" to further ensure that he'll totally kick my ass next weekend when we both do the Half-Ironman on St. Croix (more on that later, I'm sure).  In the picture (above) where Scott is getting out of the water, you can see waaaay in the distance at the upper right is a boat on the horizon.  Scott did the Olympic distance tri, so that boat was where his swim started (about a mile out in the Bay).  The folks lined up to enter the water are about to start the shorter "sprint" distance tri.
Nikon announced the D800 in February and it only took me a few hours to get my name onto the waiting list — but I still had to wait three months to get my new camera.  The resolution on this camera dwarfs virtually every camera on the market:  36 megapixels.  But that's not the half of it.  The downside is that uber-high resolution doesn't help much (and may hurt!) unless your lenses, your focus accuracy, and even camera-holding stability also step it up a notch.  Thus my need for practice.  I put the big Nikon 70-200 2.8 zoom on the D800; the wide angle shots are on my "old" D7000 with a 10-24mm.  Through no fault of the camera, my favorite shots from the day turned out to be mostly those wide shots.  Maybe the most amusing part of the D800 is that, as a 36 megapixel camera, each snap of the shutter (whether great or terrible) occupies about 32 MB of file space.  For perspective:  the laptop I took to law school had a then-impressive 20MB hard drive.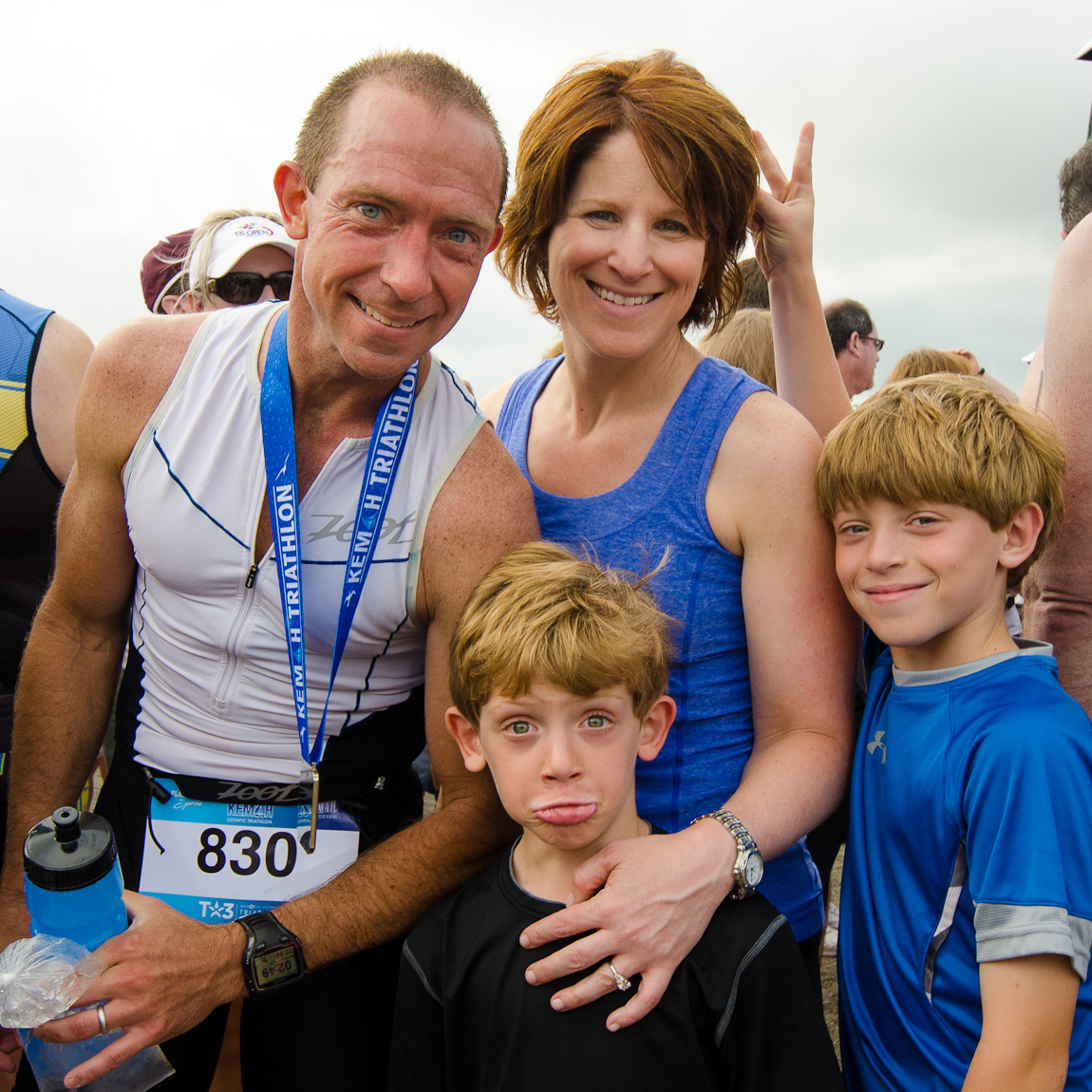 Fortunately, we were careful to instruct Scott's sons — Jack and Sam — not to act silly and mess up their Dad's post-finish-line picture.