This is post #4 in an ongoing series that started here.  This is what the trip was really all about.
The First United Methodist Church of Stillwater, Oklahoma has – for many years – sent mission teams to South America to provide healthcare in remote, rural areas of Bolivia.  My aunt, Carolyn Williams – an R.N. (blond hair, visor and scrubs in these pictures) — has been a hero and mainstay of those teams for sixteen years.  This year, she invited me to come along to take pictures.  There were 14 of us from the U.S., assisted by a handful of Bolivians from La Paz and from Capayque itself.
Over the course of five days, Carolyn and the two American doctors (Don Crawley and Doug Wilsey, both of Stillwater) saw about 300 patients from Capayque and surrounding communities.  It was surely the first time many had seen a doctor in their lives.  The doctors dealt with an array of conditions ranging from pregnancy to worms to earwax to virtual blindness, all the while trying to share preventive health tips like handwashing, tooth brushing, nutrition and water safety.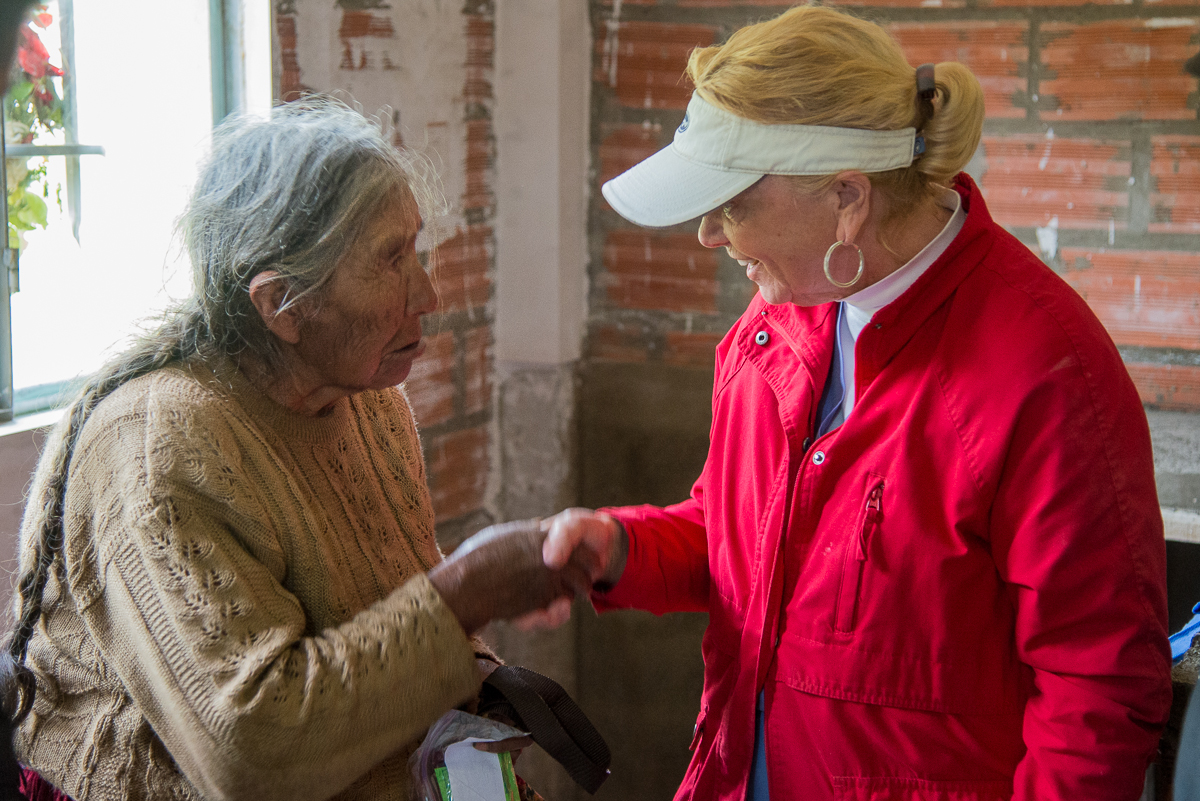 The challenges of interacting and helping the Capayque people were heightened by the fact that many of the locals speak only the indigenous people's language of Aymara – not Spanish like they speak in La Paz.  So often a single doctor and a single patient required two translations – Aymara to Spanish, then Spanish to English.
Meanwhile, team members put some of the finishing touches on the medical clinic the Methodist group started 3 years ago.  They did lots of shoveling and wheel barrow-ing, and they recruited help from dozens of townspeople.  Though my primary role was as the group's photographer, I spent some time with a pick or shovel in my hands, too.  Even some of the little local ladies with the wacky hats joined in.  The new clinic will look pretty basic by U.S. standards, but it is far and away the nicest building in the town.  It will be staffed (funds permitting) year-round by a local Bolivian nurse (a great guy named Basilio), which will make it the finest healthcare facility for miles around.
There were activities for local kids, too.  Some were just for fun and some — like the hand washing lessons — aimed to teach some basic, helpful lessons we Gringos tend to take for granted.  These pictures were taken with a smaller group, but attendance hit about 75 by the last day.
The team and its mission were one of several such mission teams coordinated by the Methodist Church in Bolivia.  I'm no Methodist — and my views on religion surely varied from the rest of the group — but that made little difference.  Perhaps the most basic belief underlying these efforts was simply that the folks of Capayque needed help  — and that good and decent Americans ought to try to do something for people whose typical standard of living is essentially unheard of in the U.S. (except perhaps among the homeless).  You don't need any particular religious faith to have profound respect for what these teams are doing for fellow humans who need it badly.  It should restore your faith in humanity.
=========
I need to give a big thanks to a Houston-based charity that was a huge help.  Medical Bridges accumulates surplus and donated medical equipment and supplies, warehouses them, and distributes them to worthy international healthcare relief missions just like the Methodist teams in Bolivia.  Capayque got a generous load of supplies far better than anything it had had before.  Thanks to George and Dorothy and all the folks at Medical Bridges, and to my friend and Medical Bridges board member, Jeff Thomas, for making the connection.
And thanks again to my Aunt Carolyn, for suggesting that I come along.  The U.S. team consisted of Rev. Mike and Leanne Chaffin, Linda Allen, Carolyn Williams, me, Doug Valley, Dr. Don Crawley, Dr. Doug Wilsey, Ken Morris, Ray Kinnenun, and four Oklahoma sisters whose family played a big role in sponsoring the clinic:  Allyn Bigelow, Karen McKinney, Ora Morgan and Becky Szlichta.  Our heroic La Paz based translators/coordinators — Wilson Saucedo and Lauren — were untiring, unflappable and invaluable.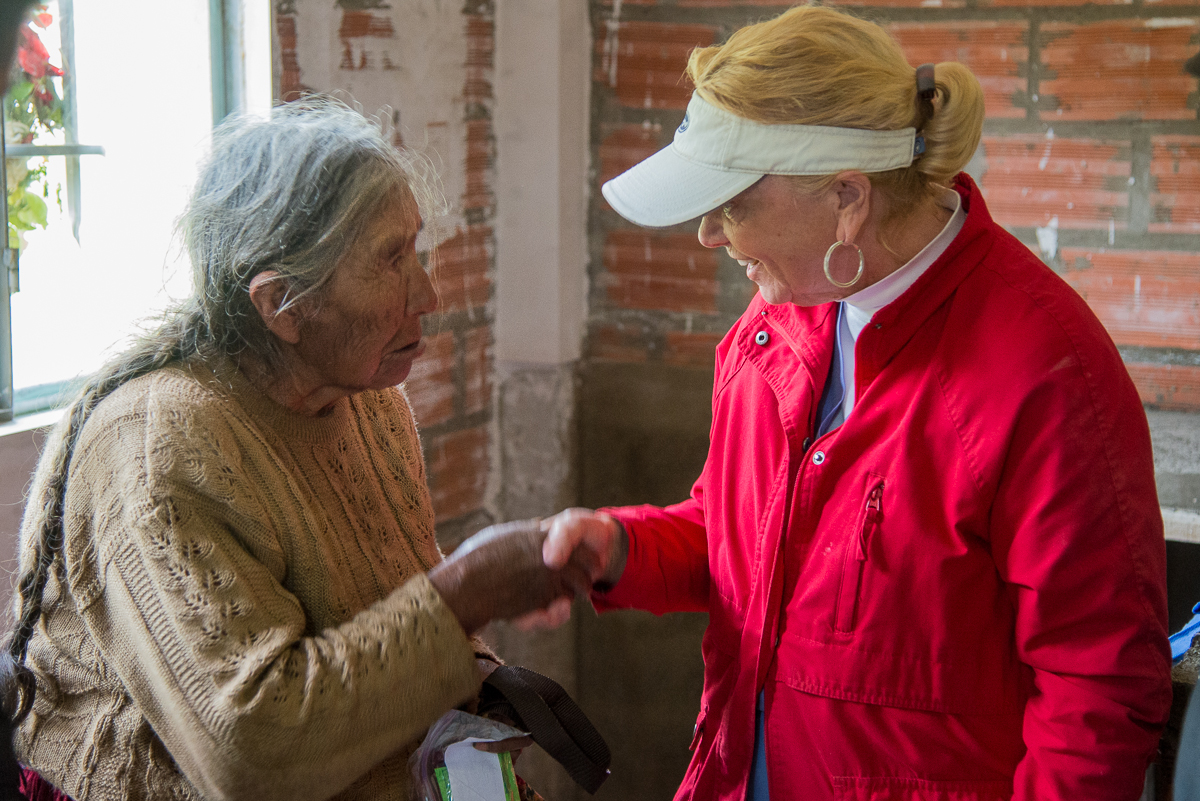 ======