Of course New Zealand has plenty of famously beautiful spots, but maybe the most striking thing about it is just how pretty the 'ordinary' roadsides and countrysides are.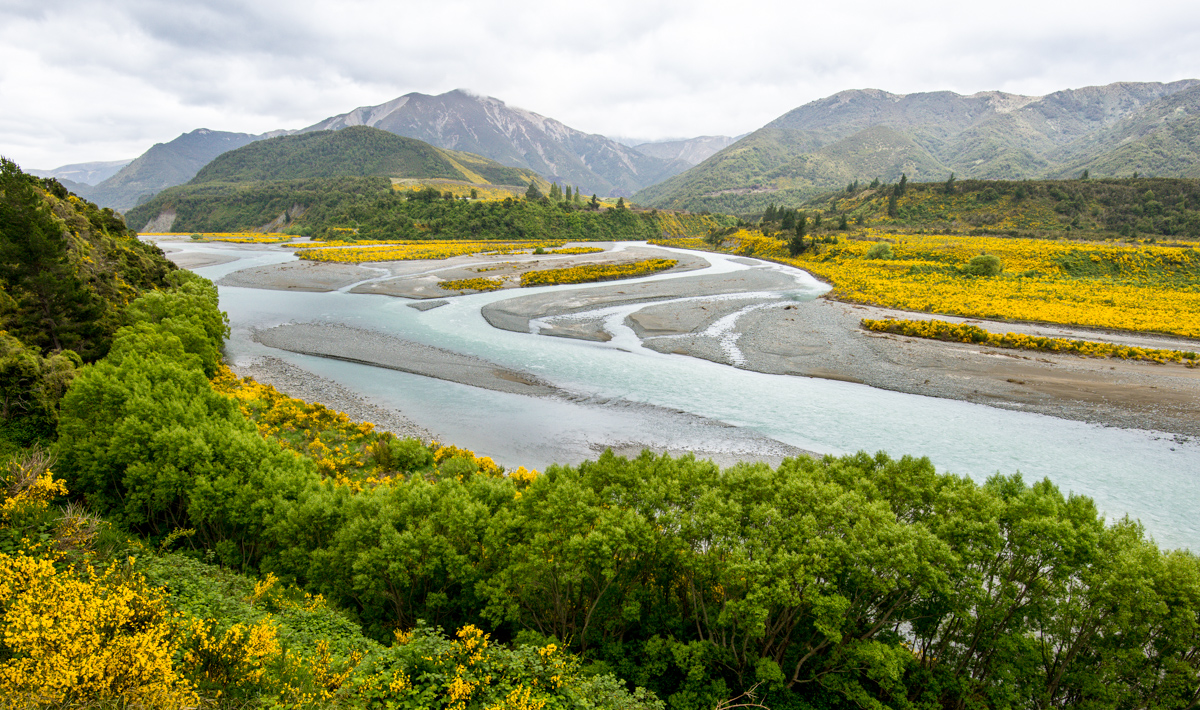 I wound up with several images that hadn't found a 'home' in the prior posts, so I had to add one more.  Most were just stops along the road as I logged 2,000 or so miles criss-crossing the South Island.  I'd also planned to see the North Island, but I somehow never made it that far and had to fly out of Christchurch instead of Auckland.  Plenty to see here.  In case it's not already obvious, I like just driving around seeing the sights (and the sites).
I spent another night in Queenstown and made another trip through Wanaka after I did my first post.  Thus the nighttime shot from the gondola above Queenstown, and the shots of the sailboats and the somehow-famous semi-submerged tree at Lake Wanaka.  The glacier is Fox Glacier — on the West (Tasman) coast about halfway up the South Island.  My favorite image here is the one of the Waiau River, up near Hamner Springs.  Those wild yellow flower bushes were amazing.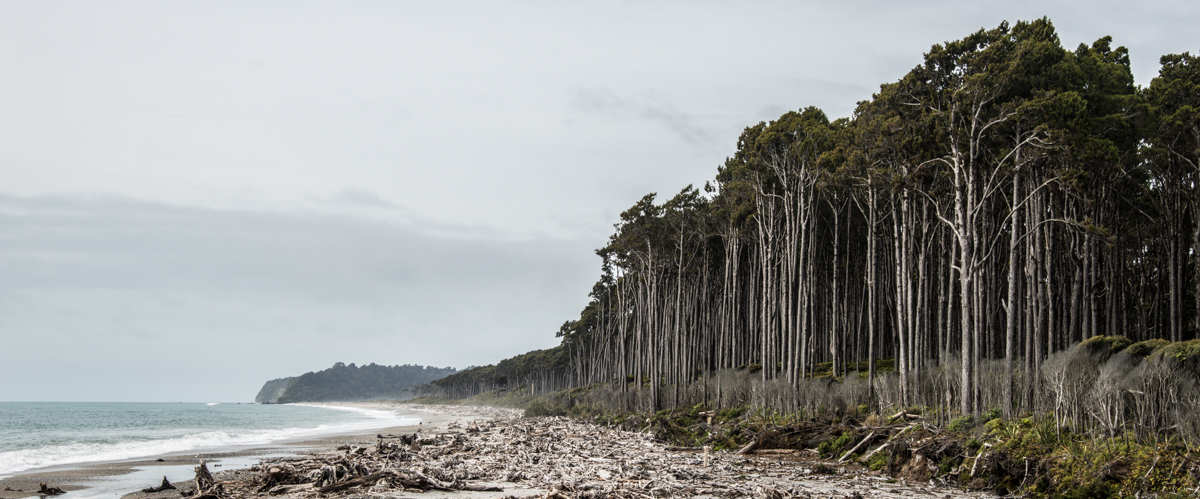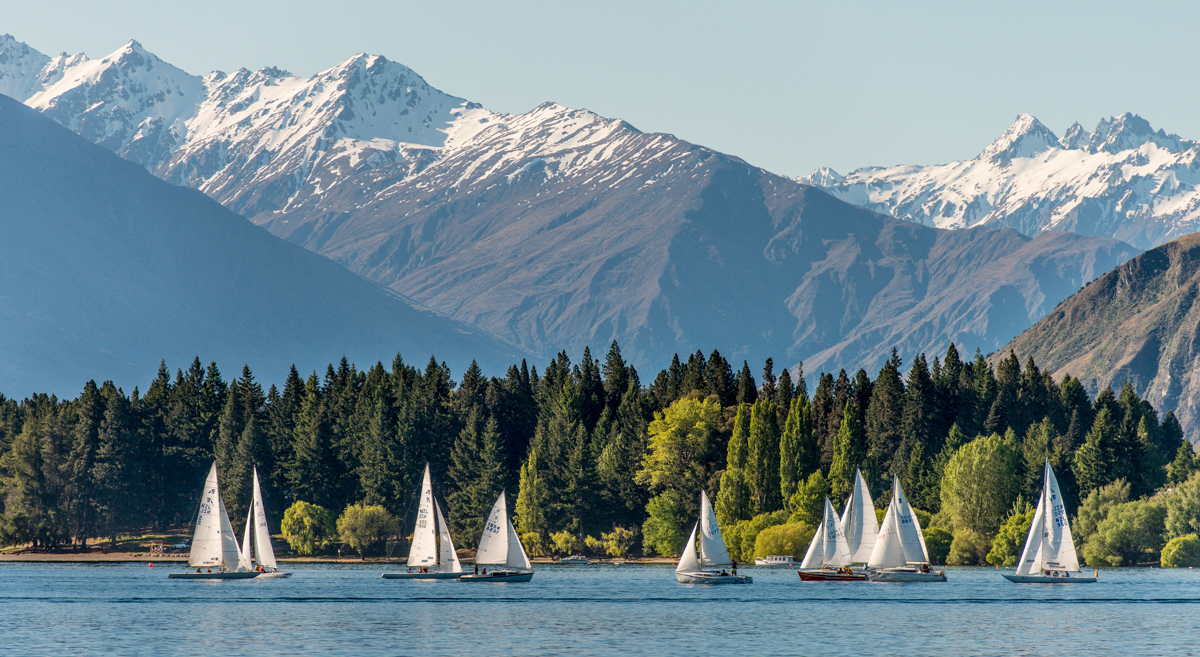 Since a couple of the shots have sheep and deer in them, I'll offer one last set of New Zealand factoids — about animals.  New Zealand has no indigenous land mammals (there are a few bats and several sea mammals).   Also no land snakes.  Whether you ascribe this to Noah or to Darwin, it's a fascinating curiosity that New Zealand was (forgive me) mostly 'for the birds!'  The absence of mammalian predators has lots of impact:  Many of the bird species (including the kiwi itself) are flightless, for example.  And when humans (starting with the Polynesian Maori) brought with them (purposefully or inadvertently) mammals like deer, rats, and possum, they multiplied like crazy to the point they all became major pests.
Today there are lots of mammals.  Plenty of cattle, and sheep that outnumber humans 10 to 1.  The deer 'problem' has been solved by domesticating them; there are huge high-fenced fields of hundreds of deer, grazing just like cattle and creating a significant venison industry.  Amusingly, I decided to be sure I got a nice New Zealand Merino Wool sweater while I was here.  When I tried on my favorite, they bragged that it was actually 40% possum.  I told them that wouldn't seem very luxurious in the U.S., but they insisted that the south-seas Australian brushtail was a different animal altogether.  I was dubious on several levels.  But I bought the sweater.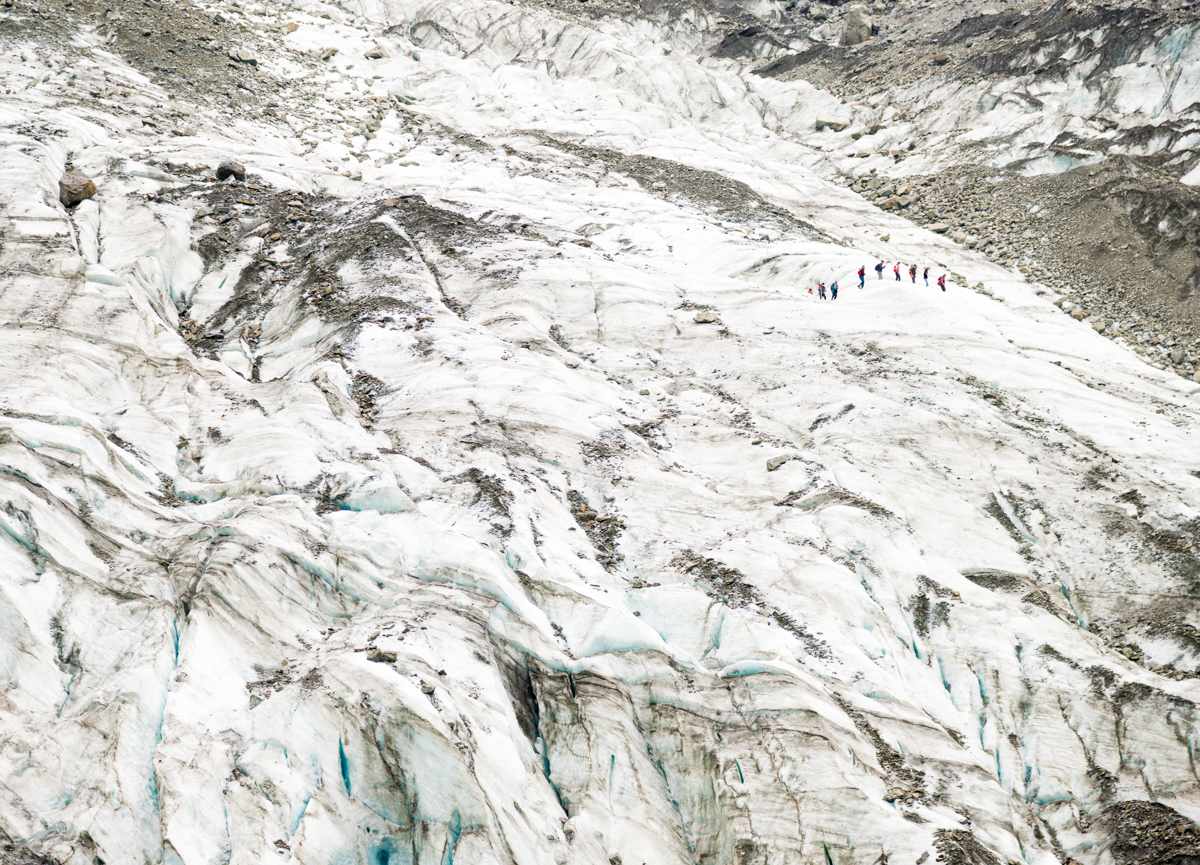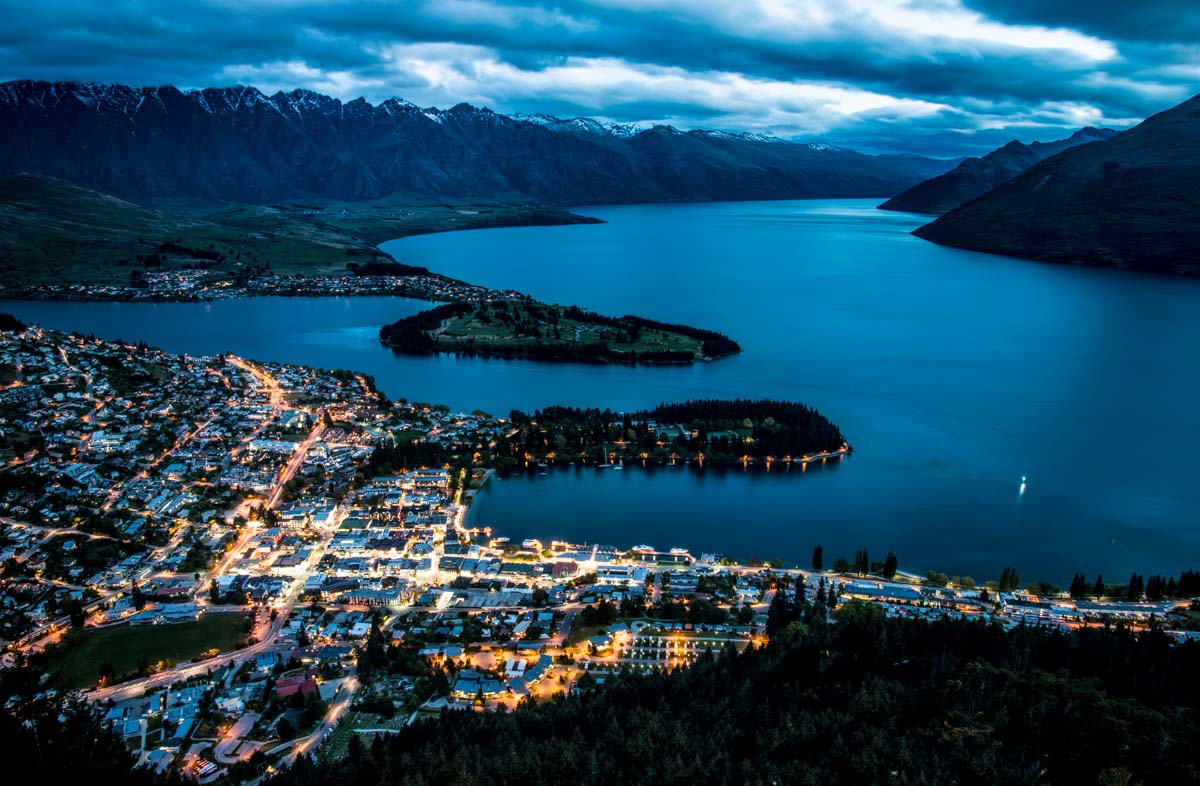 By the time you're reading this, I'm already home in Houston — mostly likely planning another trip.