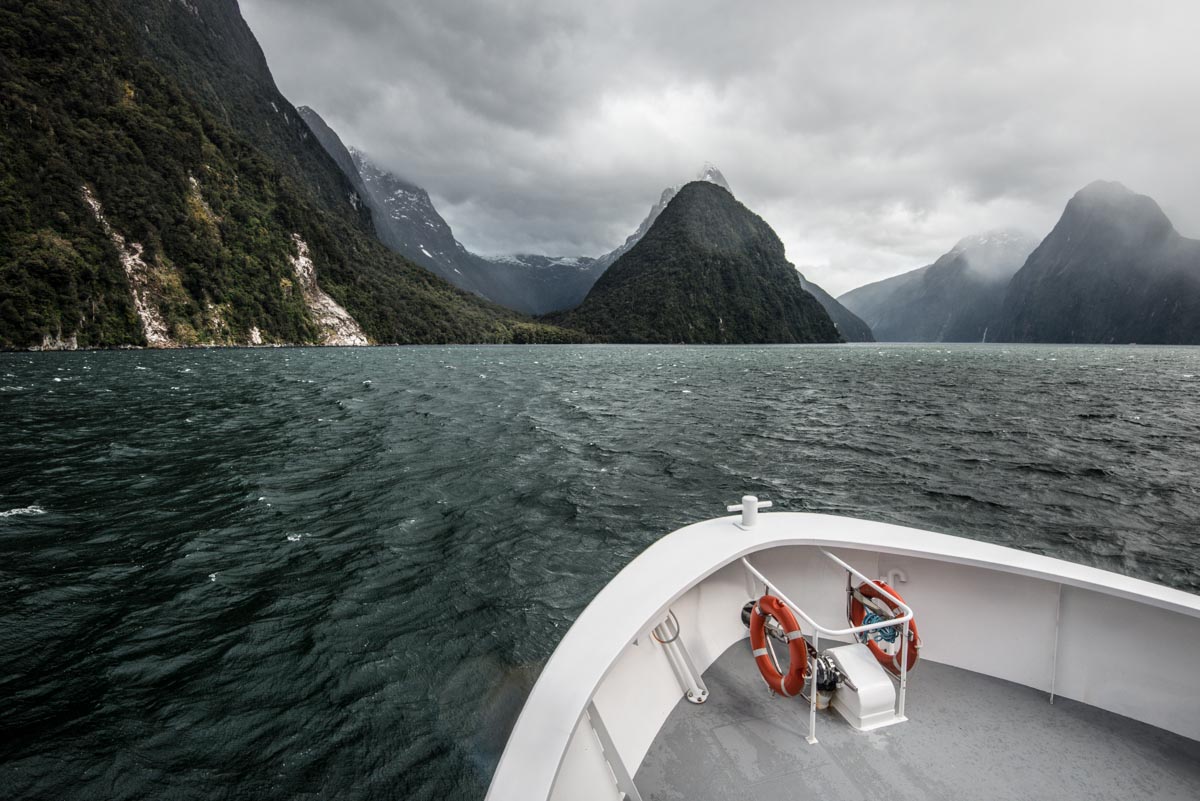 One of New Zealand's top destinations is a town with a population of just about 150.  There's one cafe and one 'lodge' with mostly dorm-style rooms and a few bathroomless 'cabins'.  But there's a whole fleet of boats and ships ready to take you through the valley and out to the Tasman Sea.
Milford Sound is a "fjord" – a large bay-like inlet, initially carved by a glacier thousands of years ago.  This means it's U-shaped at the bottom, not V-shaped like canyons that are carved by rivers.  In the rainy spring season, there are waterfalls everywhere – several of which run off cliffs and then disappear into the wind before the water ever hits the ground.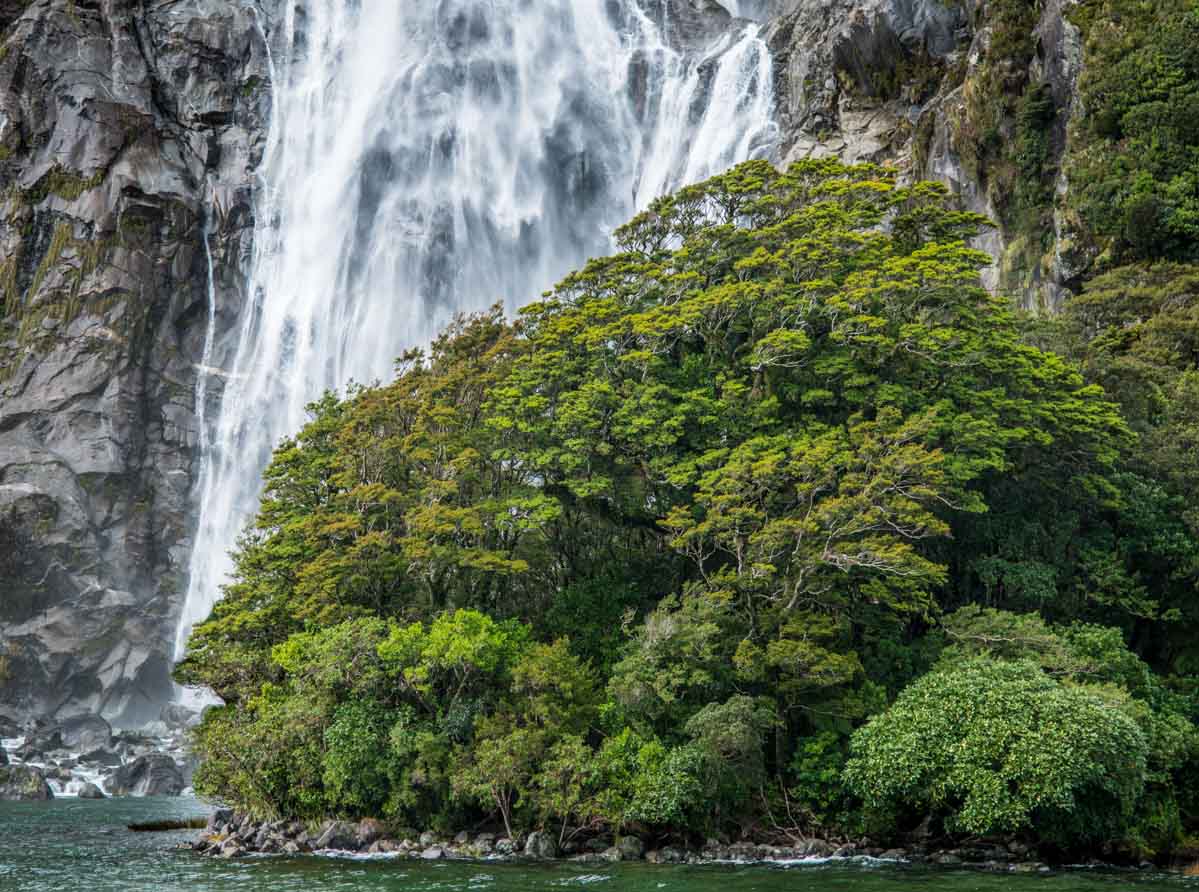 The Sound is part of southwest New Zealand's Fjordlands National Park, and part of the Te Wahipounamu UNESCO World Heritage Site.  If you're not already familiar with UNESCO's list and if you ever get anywhere near the bottom of your personal bucket list, check out the UNESCO sites (1,000 or so natural and cultural wonders around the globe) and you'll have lots more destination ideas.  Apparently there's a lot to see in the World.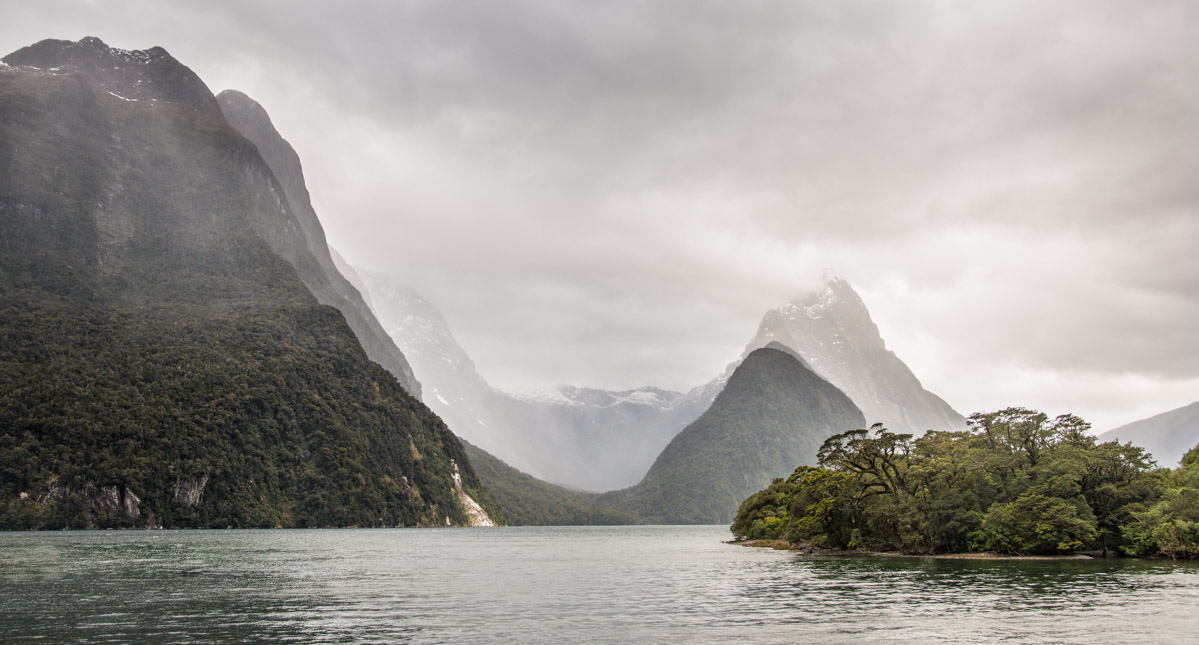 That pointy peak you see in several pictures is Mitre Peak – named after a bishop's hat, which has roughly the same shape.  The dark blobs on that rock (with a boat in the background) are sleeping seals.  The humans you see in a couple of shots are American photographers who were my hitchhiker/travel buddies for a few days (Mark Hubbard and Josh Whiton).  The shots below are from the long out-and-back road that leads out to Milford Sound.