This is the hike I was taking while someone was back in town bashing in my car window and stealing my passport and my other camera (and lenses).  I'm trying not to think about whether the hike was "worth it."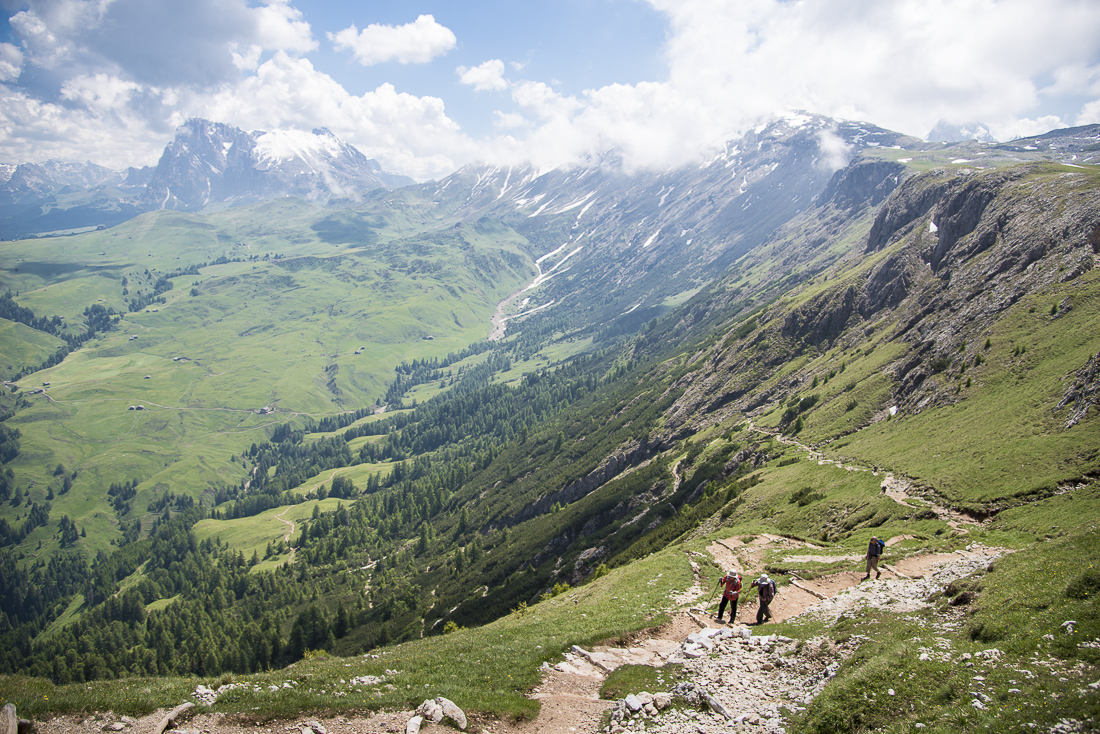 The Alpe di Suisi in northeastern Italy is Europe's largest "high alpine meadow" — which means it's an enormous mountain-top pasture that doubles as a ski area in the winter.  This time of year, it's mostly covered in yellow flowers.  Surrounding it are mountains of the Dolomite range — a southern part of the Alps.  You can take a ski lift up to the grassy plateau area, and from there it's a 3-hour (each way) hike to the top of one of the nearby mountains.  In the U.S., if you hiked that far up mountains you'd be alone up there with nothing but the wind and the Powerbars you'd carried up there yourself.  Here (as in Switzerland, you get to the top and find a restaurant and hotel — without a road in sight and supplied by a miles-long pulley system that raises casket-sized baskets to the top.
It's a great, beautiful area — these pictures really don't do it justice.
There's a squarish picture in the batch above with the green diagonal hillside on the lower right and rocky mountain walls behind.  The far upper left-hand corner of that picture was the destination of the hike and the site for that restaurant.  There was a lot going on on the Alpe di Suisi:  the Italian military was doing paratrooper practice jumps, for example.