The last set of pictures from my April 2013 trip to the Patagonia region of Chile and Argentina.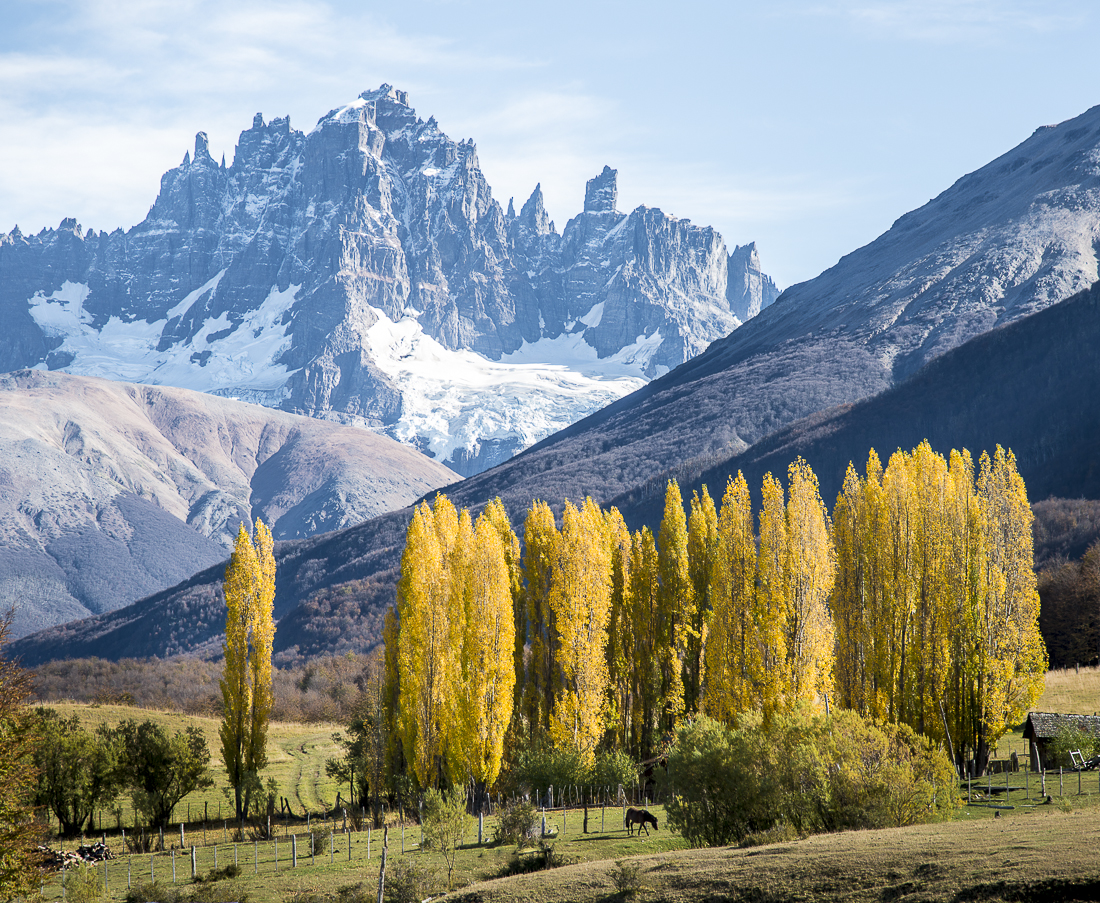 Mike Short and I had a fine couple of weeks in Patagonia.  We survived the trekking, and got to see some of the most stunning scenery in the world.  We logged almost 2,000 miles on our rental SUV, starting waaaayyy down south, then flying out of Coihaique/Balmaceda.  Even so, we covered only a tiny fraction of Chile (a smaller fraction of South America).
The hero of this trip was Jian Short, Mike's wife.  Mike's married with two kids and (along with Shane Merz) founded and runs a pretty-big company, so getting away for two weeks was a pretty impressive feat.   Thanks to Jian and to the team at MRE for holding down the fort(s) while he was gone.  He stocked up on camera equipment, and we spent many hours nerdishly chasing better light, and charting angles and locations where pretty fall leaves might line up with majestic mountains.
This post has the pics that didn't seem to fit neatly in the specific categories of the other, prior posts.    The tall yellow trees (above) are near Cerro Castillo — at the end of our journey.  Just below is Hotel Lago Pehoe at Torres del Paine.  Below that are some guanacos — they're everywhere, but these specific ones were standing in front of the mountains at Torres del Paine.  The glacier at bottom is west of El Calafate.