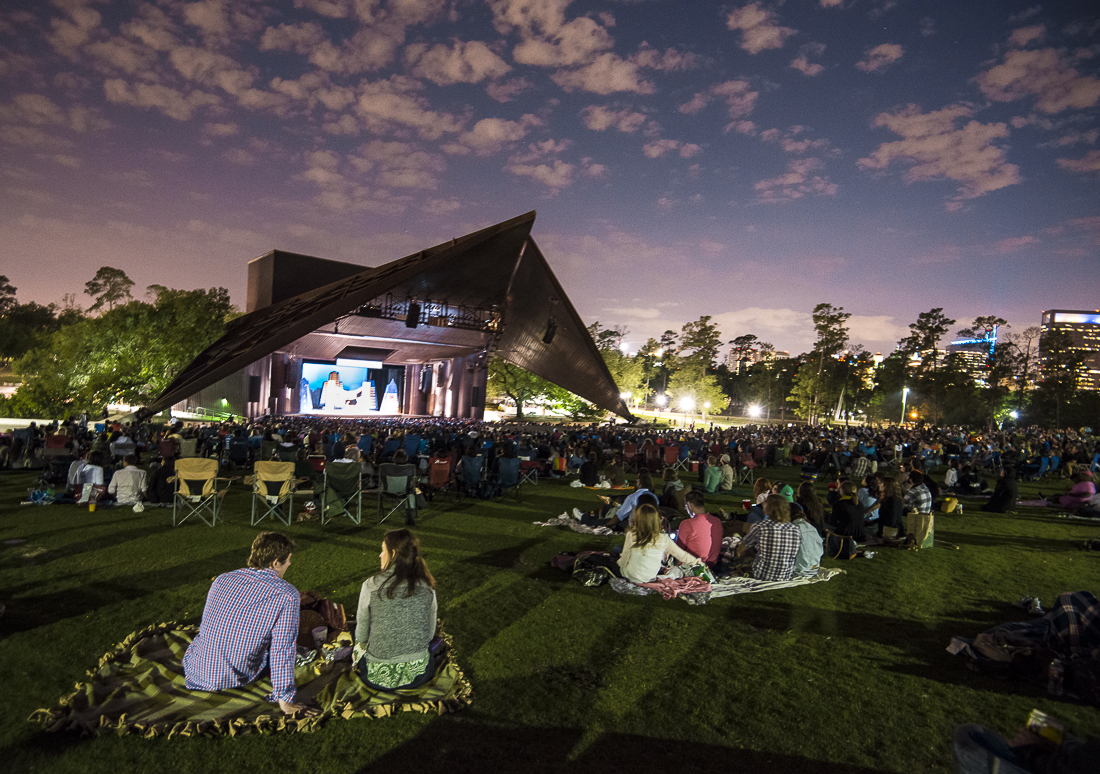 For the second year in a row, Olivia Reasoner was part of a big "HITS" production at Miller Outdoor Theatre.  This year it was "Thoroughly Modern Millie" — a real change of tempo from last year's production of "Ragtime."  Again, the show (and Olivia) were top-notch.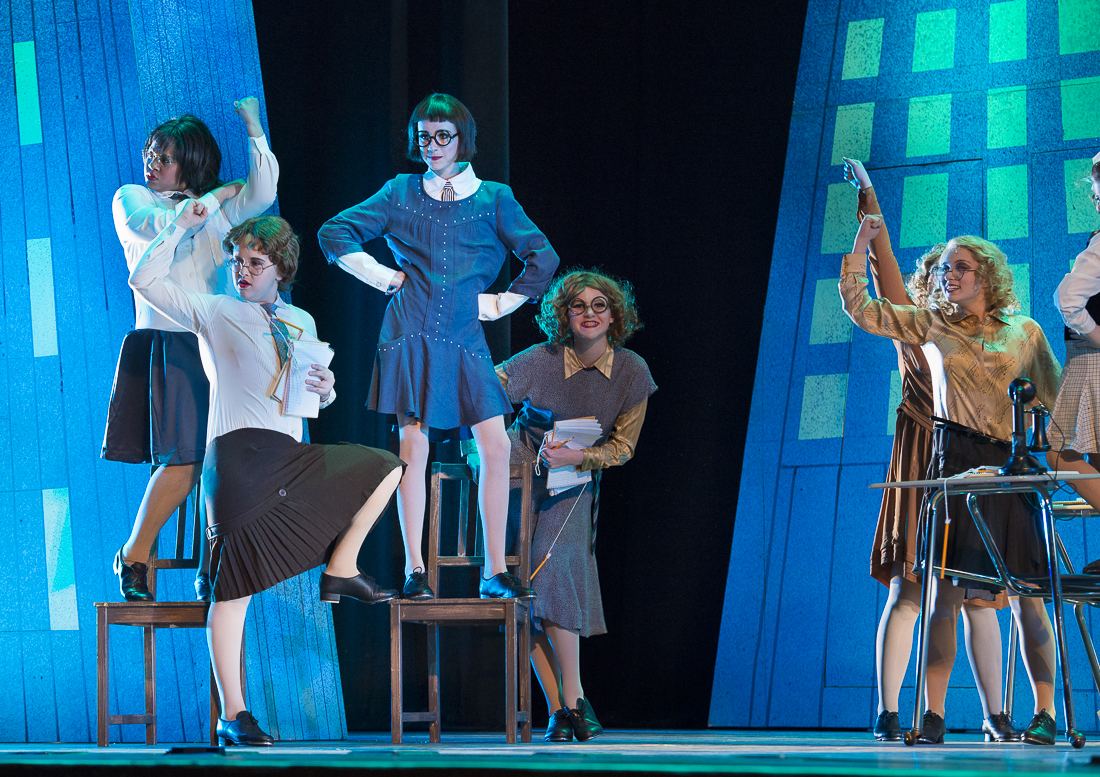 Olivia's photographer/godfather (me) struggled a little compared to last year.   One problem:  I couldn't recognize her for the first half of the show!  I'd feel bad about this, but I was sitting between her dad (Barrett) and her brother (William), and I figured out Olivia's disguise/costume before they did!  She's the one in the navy dress, "bob"-cut wig, and big, round glasses.  She was easier to spot once she jumped up on top of the furniture (above) and when she changed wardrobe, losing the glasses and donning that white-fringe skirt (below).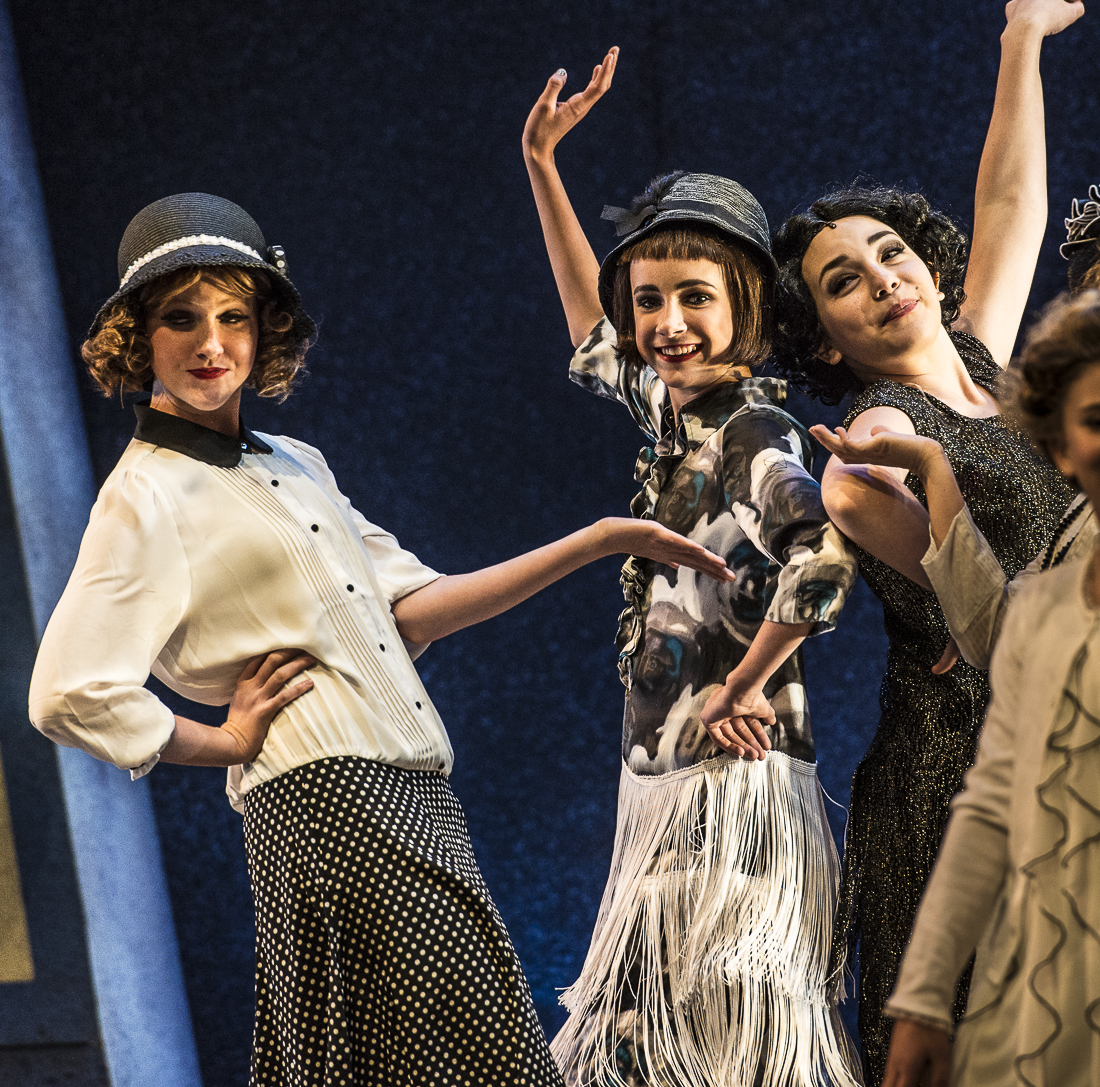 As always, the lead parts in the HITS show were high schoolers; Olivia's much younger and thus paying her dues in the chorus.  Still a star of the show!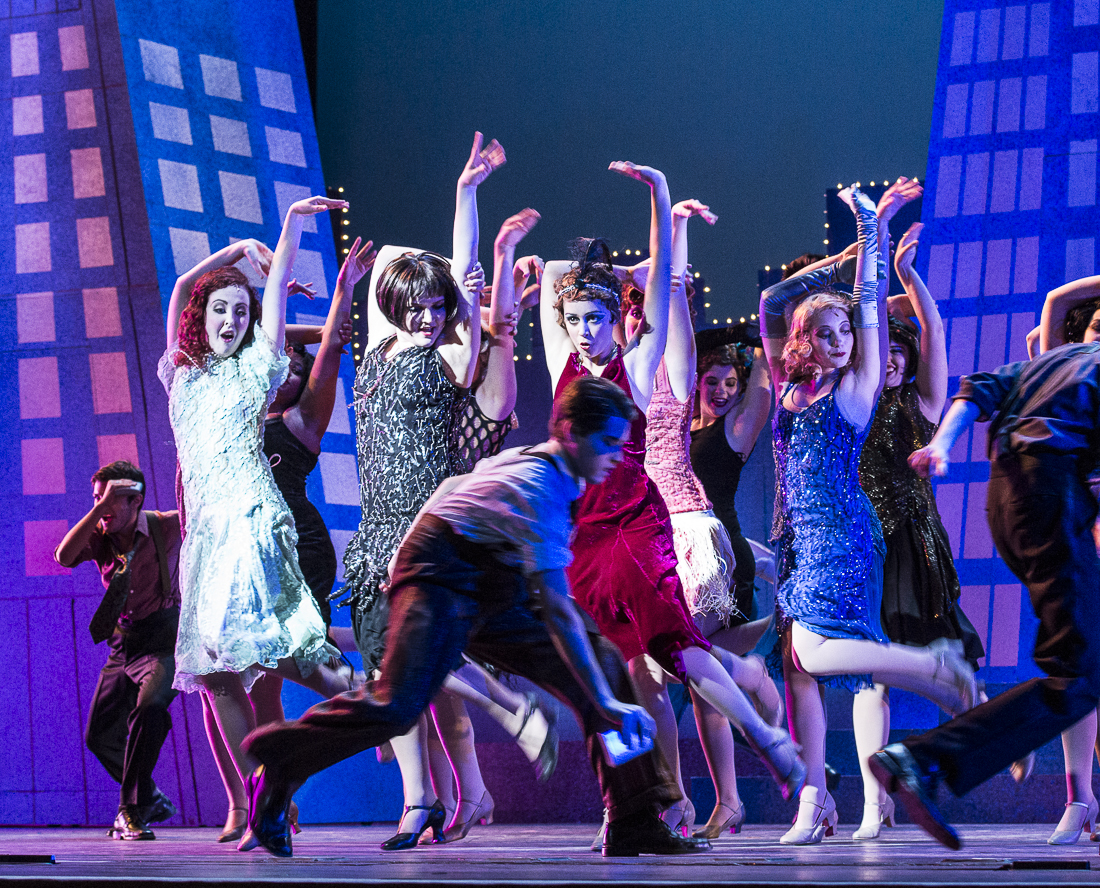 I snuck back over to Miller Outdoor Theatre the next night — hoping to improve my photographic luck.  But the place was so packed (including thousands of people out on the amphitheatre's grassy hill) I didn't get anywhere close.  Thus the one picture (above) from way back at the back, in the cheaper-than-cheap-seats.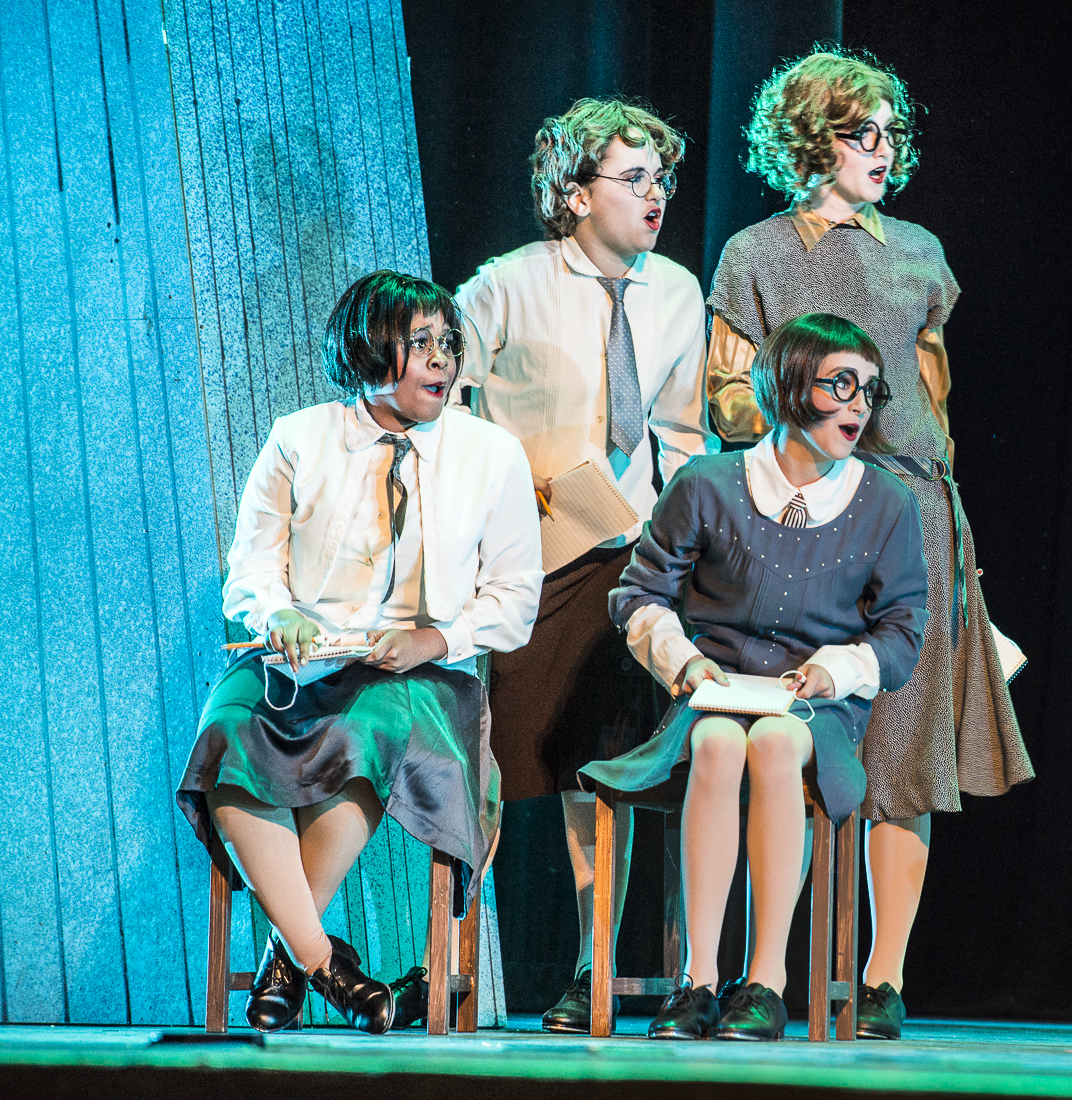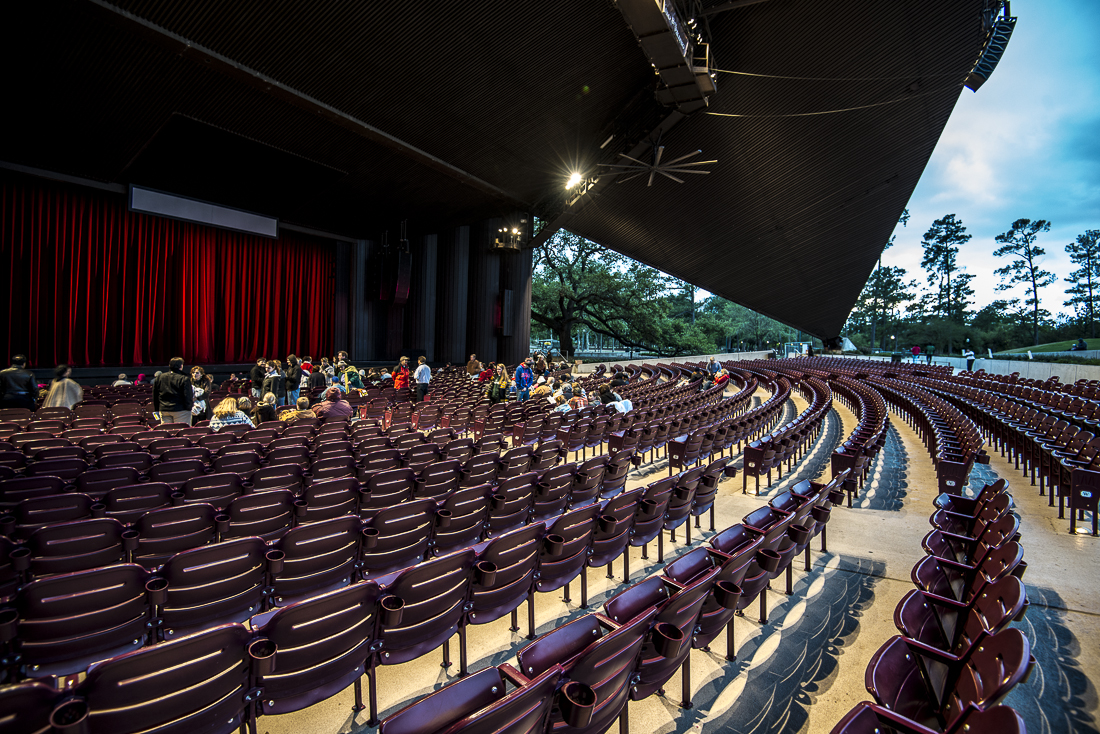 The Miller Outdoor Theatre in Houston is celebrating its 90th Anniversary this year.  It's an always-free venue in Herman Park near the Houston Medical Center, with about 2,000 "real," covered seats, and room for thousands more out on the grassy hill of the amphitheatre.