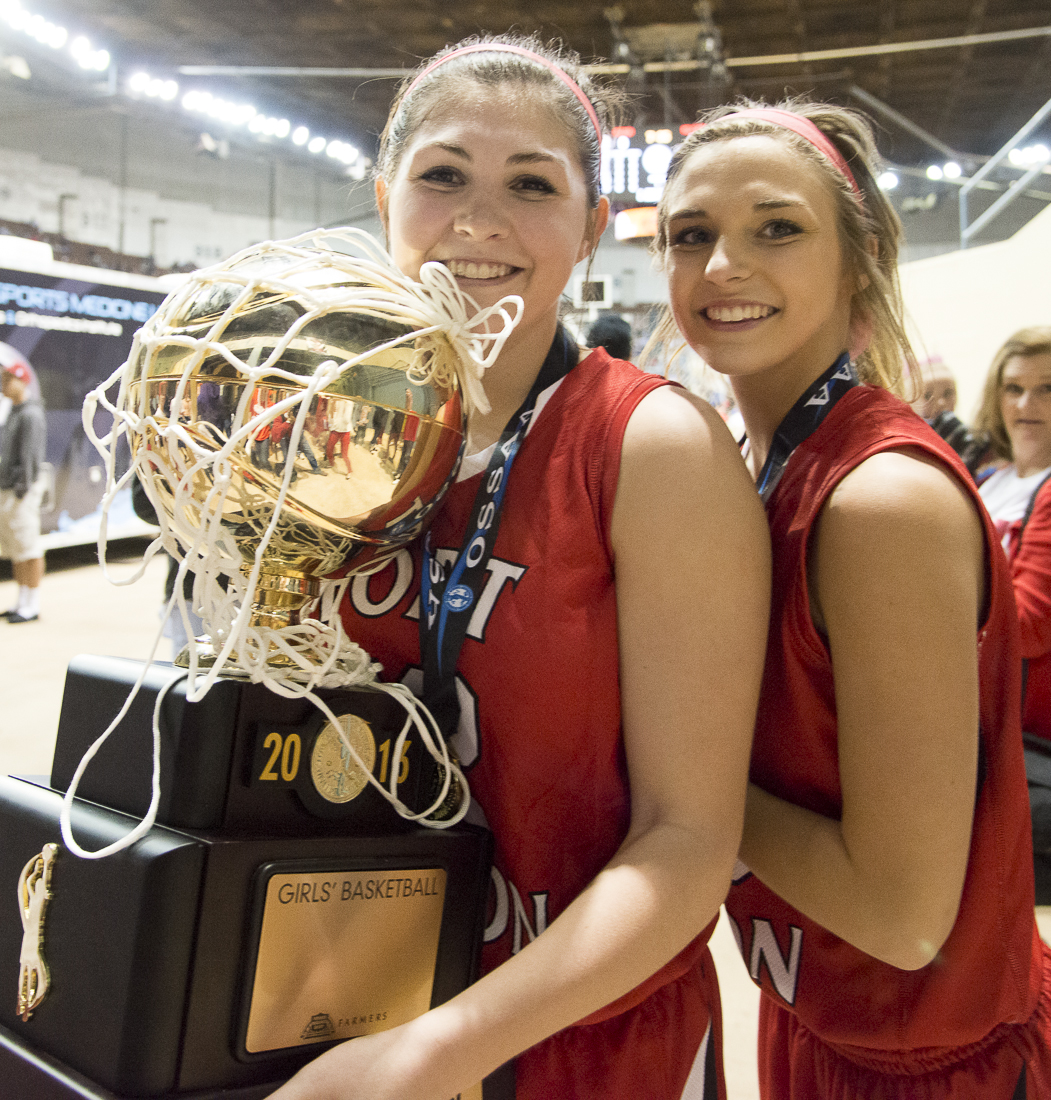 In Oklahoma high school basketball lingo, a trip to the Big House means a trip to the State Fair Arena in Oklahoma City for the State Championships.  Saturday night, the Fort Gibson Lady Tigers once again made their mark there  — ending the evening as Class 4A State Champs.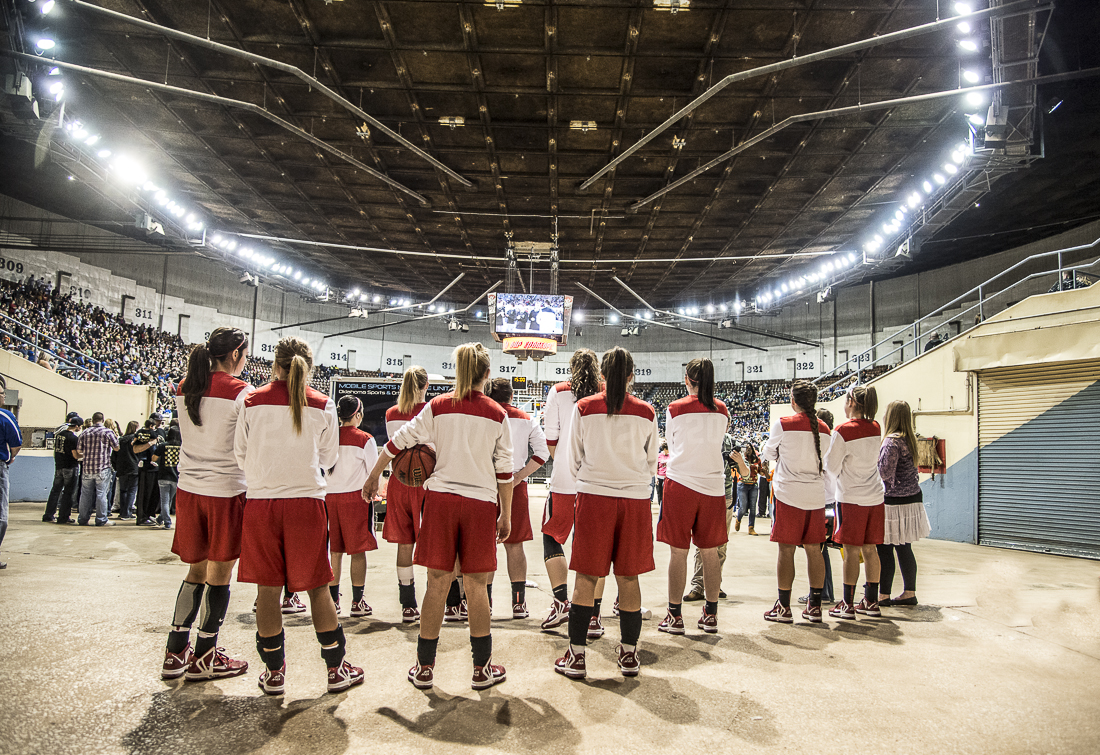 The beautiful blonde  you see in several of the pictures — #23 with a pinkish headband — is my niece, Grace Parker.   I got to hear them announce her as "State Champion Grace Parker" at the end of the game during a very-quick trip to Oklahoma last weekend.  Grace is a defensive terror — her prodigiously tenacious talent for harrassing, vexing and frustrating her foes was honed back in Fort Gibson, growing up as Caitlin and Tyler's baby sister.   Of course those two were on hand to share the night.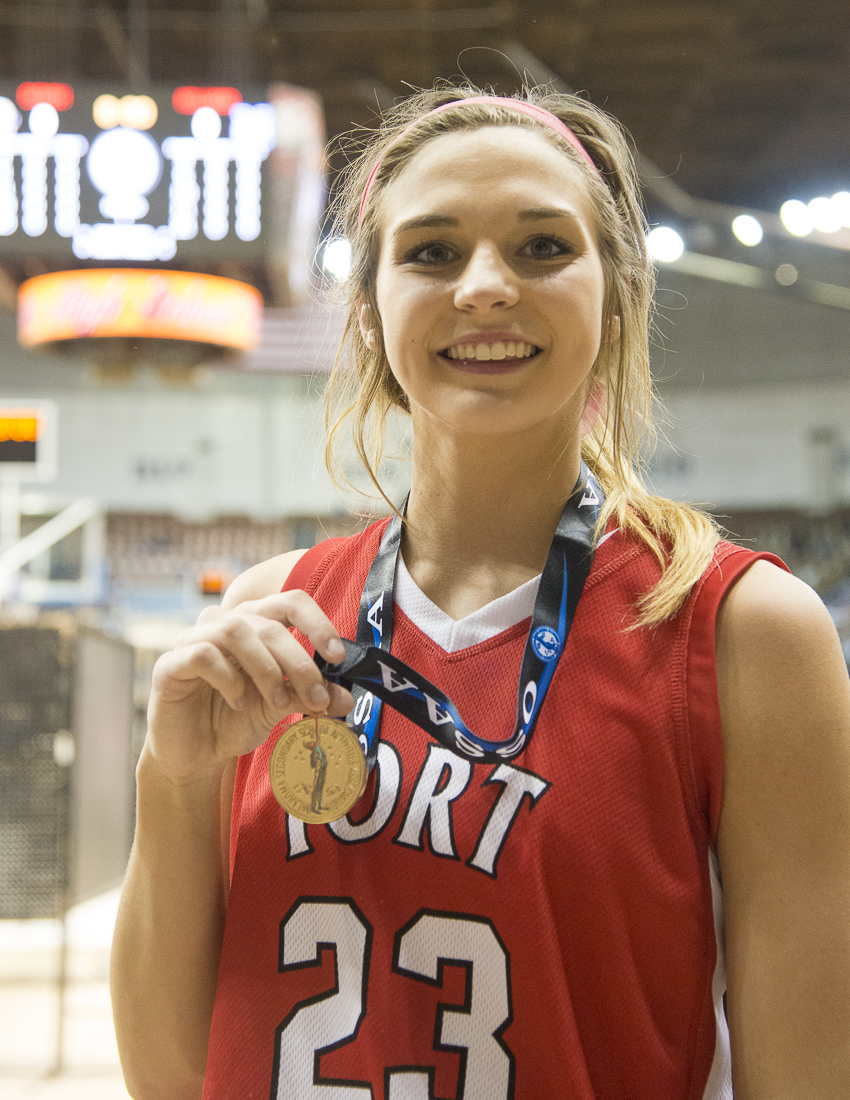 The enemy?  The vicious vixen of Mount St. Mary's.  Maybe being Popeless had thrown them off their game.  They looked like a great bunch of girls:  their warmup shirts didn't have their last names on them; instead they had words like "Courage", "Heart", and "Strength."  But the Lady Tigers showed little "Mercy" — erasing a halftime deficit and storming back to make it look easy down the stretch.
The darker-haired #12 in several of the pictures (holding the trophy in a few) is Grace's best bud, Allie Glover.  Allie has roundball sharpshooting in her blood (her mom, Liz, was an All-American at OSU; her dad, Derald, twice coached state championship teams (allegedly)).  Grace has basketball in her blood, too, I guess:  Tyler was captain of an NAIA National Championship team at OBU.  That may have come from the Parker side of the family.  Maybe.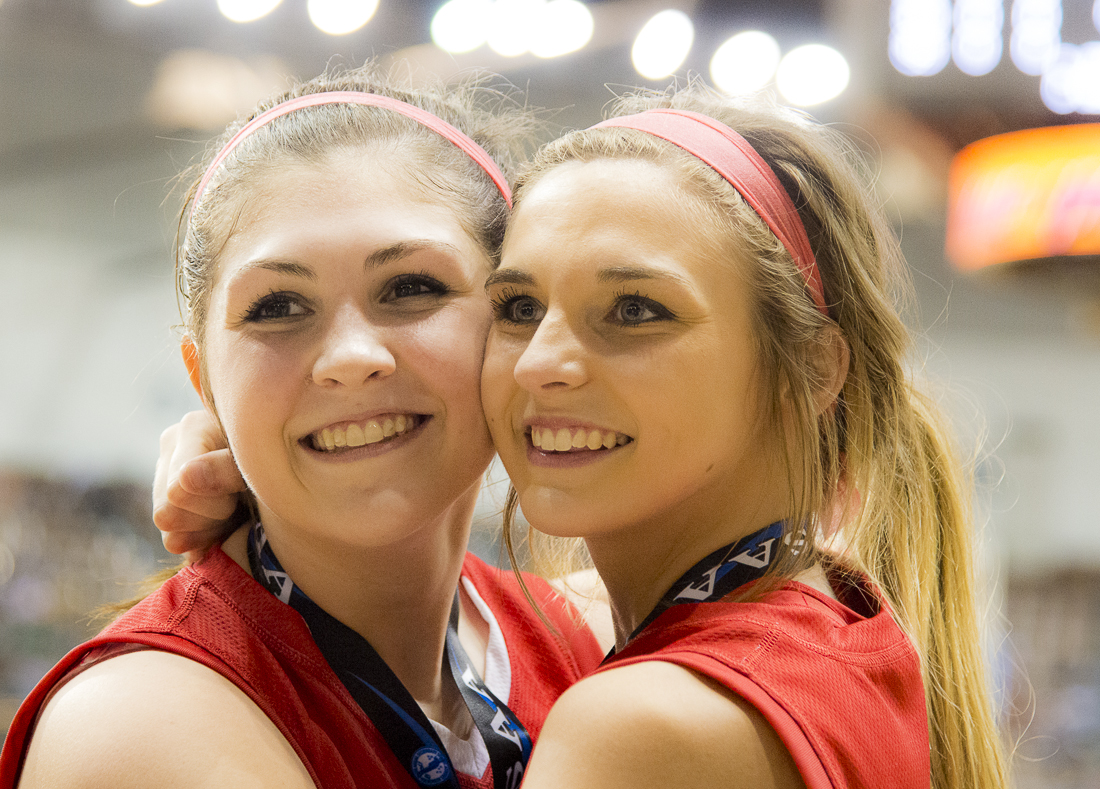 I had to stay behind the rails, so my pictures of the game itself aren't all that good or interesting.  Happily there was ample opportunity to get some fun shorts during the celebration afterward.  Cousins, grandparents, and everyone else showed up to cheer and get their picture taken with the evening's celebrities.
Forgive me for focusing on Grace and Allie — but Grace is family to me, and Allie might as well be family to the Parkers.  I hope everybody on the team has an uncle somewhere proudly bragging and posting pictures of them on the internet.  They all surely deserve it.  Congratulations, Lady Tigers!
CLICK HERE TO SEE ALL THESE AND SEVERAL MORE PICTURES ON A SEPARATE PAGE