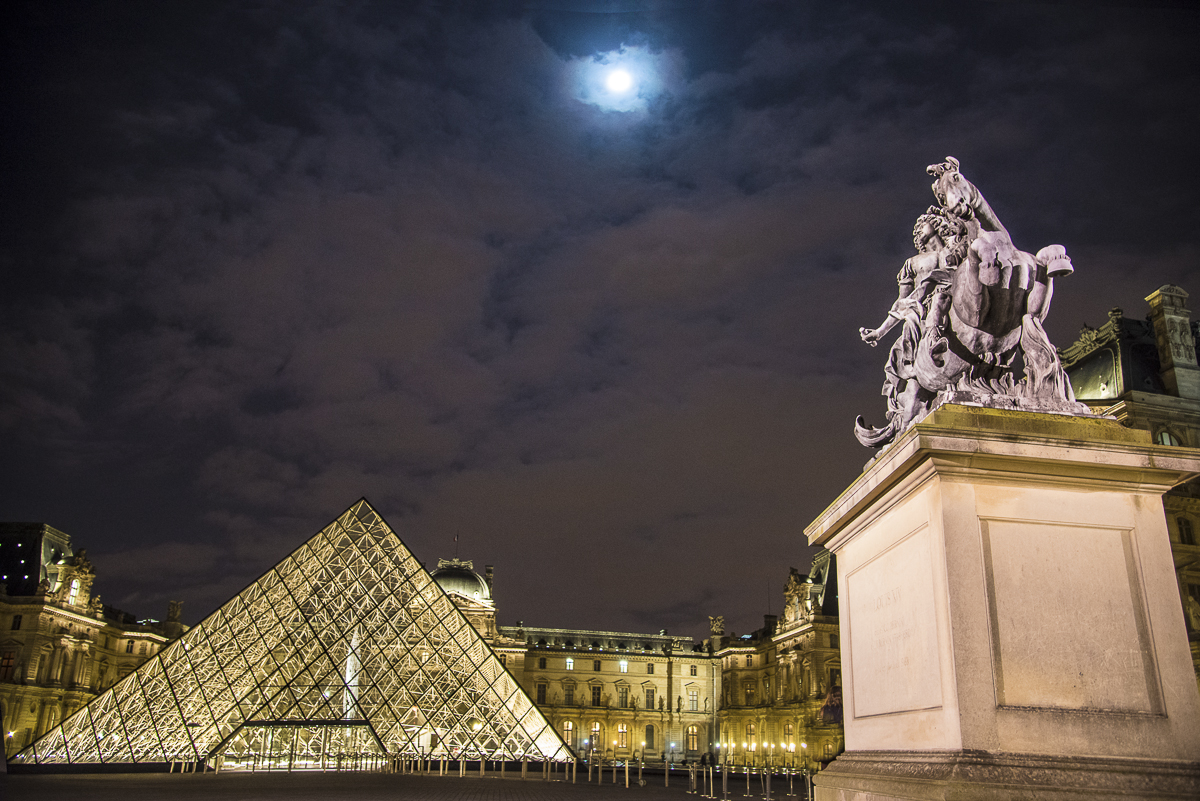 It started as a 12th Century fort, and became the royal residence and seat of the French monarchy until Louis XIV moved his throne and his wig collection out to Versailles in the 1680s.  Since then, the Louvre has been (mostly) a museum housing (mostly) pre-19th Century art.  Its most recognizable residents, of course, are Da Vinci's Mona Lisa, and the armless Venus de Milo.  But it's a bit of a mystery to me why these two pieces (as opposed to some of the thousands of other options in the Louvre) are so famously iconic.
The building itself is surely as impressive as any of its holdings.  It's U-shaped, with half-mile long legs paralleling the Seine River.  The 1980s glass pyramid looks a little odd amid the 16th Century architecture, but the contrast makes for some interesting pictures.
I wandered the grounds late one night after the crowd had gone home to get some shots in the interesting light.  The girl in red is my neice, Caitlin.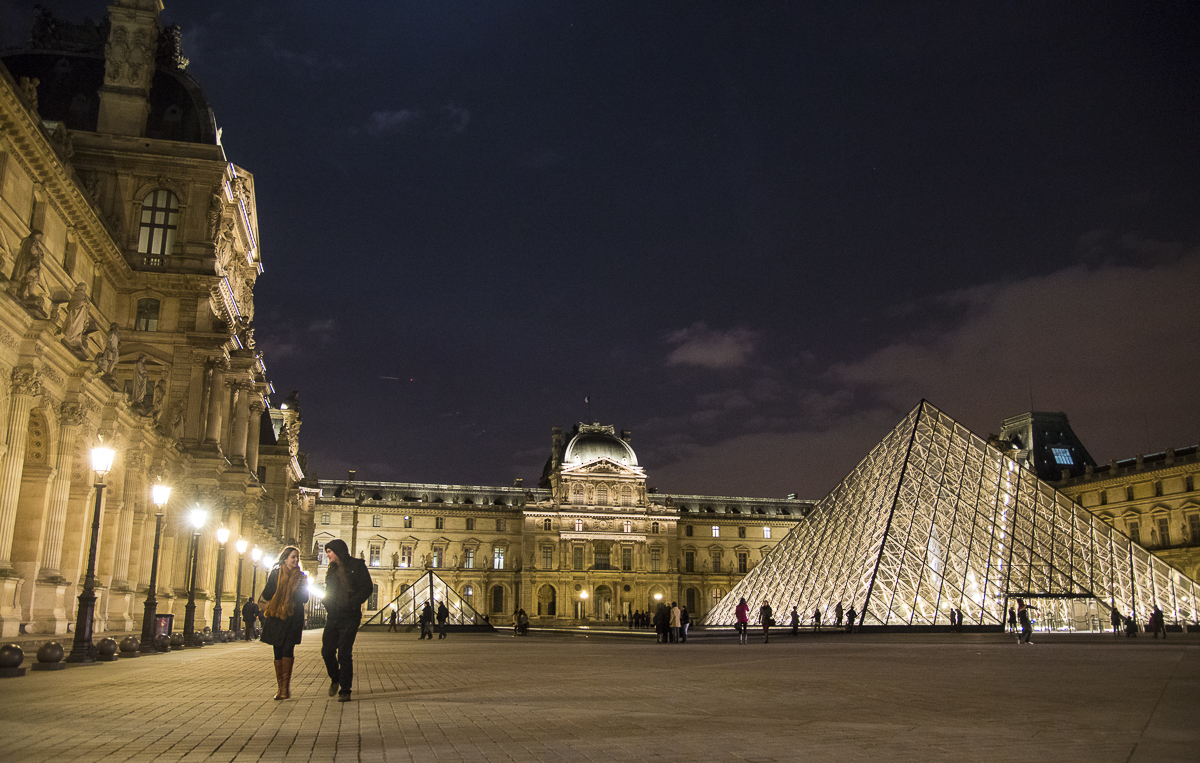 For fellow photo nerds:  The night shots are all hand-held, with existing light.  Mostly around 1/15th second, ISO 4000 or so, with the D800 and the 24-120mm f4 lens, presumably testing the limits of Nikon's "VR" and high-ISO capabilities.