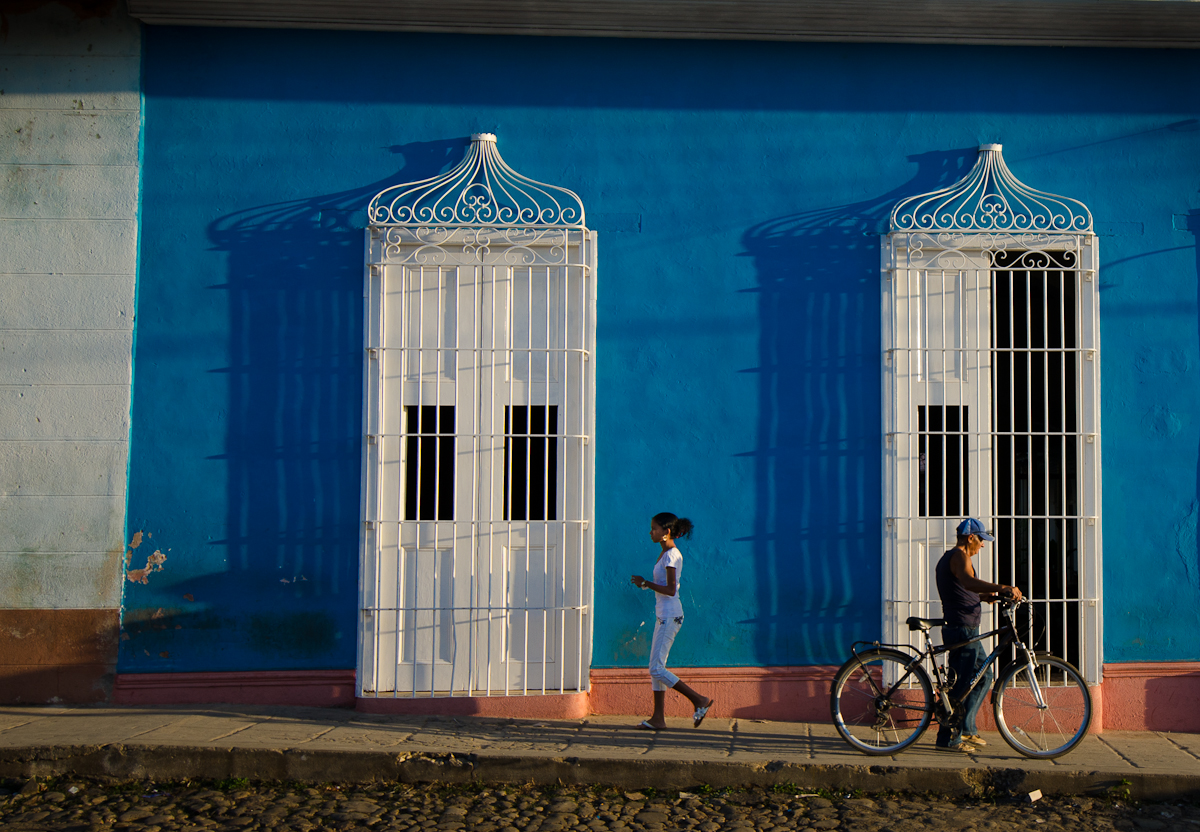 We spent a few days on the south coast of Cuba, near a town called Trinidad (not to be confused with the Caribbean island-country by the same name).  The town was founded just about 20 years after Christopher Columbus first visited the area, so it's just shy of 500 years old, and one of the oldest colonial towns in the hemisphere.  Much of the town has cobblestone streets and, as with much of Cuba, there are classic cars and colorful buildings all over the place.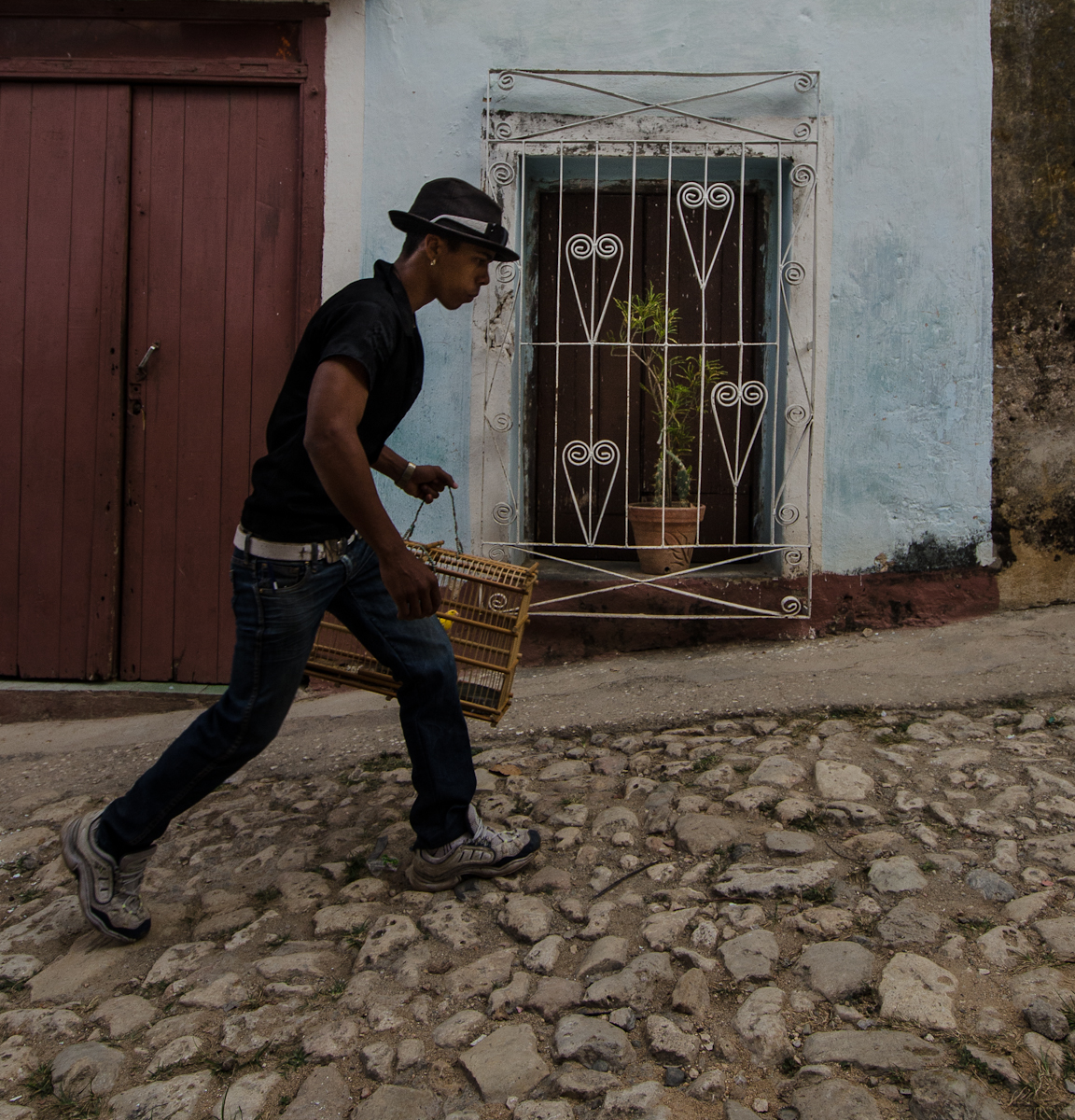 A handful of these pictures have birdcages.  Having little birds like that is apparently a big tradition in this town.  I suspect these are the cheapest pets you can have.  Every street is full of pleasant chirping.
Below, you can see a couple of shots of small restaurants (each with a performing live band).  These are surprisingly-nice privately-owned restaurants, called "paladares" in Cuba.   It was a long-time (though illegal) tradition during the Soviet era that families would operate tiny restaurants in their homes.  More recently, the government started allowing and licensing them (and thus heavily taxing) them.  The outdoor courtyard restaurant had about four "hosts," five waiters and waitresses, a five-piece band, four dancers and who-knows-how-many kitchen staff, all to enteratin about ten patrons.  The music group pictured up close later invited us to an after-hours "party," in a nearby home.  It turned out to be a sort of mini-concert, with musicians from various places around town taking turns with their guitars entertaining one another (and us).  That's what you see in the last picture with mostly-silhouetted musicians.  Quite an experience.
Finally, here's a picture of our hotel (near Trinidad) at sunset.  All hotels are owned by the government, and the Cuban government took away our original Trinidad hotel reservations because the Pope was in the country and there were apparently more-important folks who needed a place to stay.  So we wound up a few miles outside of town at a beach resort.  The place was full of German tourists.  Cuban resorts are "segregated," in that Cubans are not allowed to go.  Because Americans are permitted in Cuba only for cultural missions (or to visit their own close family) and thus never for "tourist" purposes, staying at beach resorts is normally not allowed.  But since we were kicked out of our intended hotel and had no choice, we actually got the chance to visit the beach for a bit.
I called the place "Communism's Last Resort."  It looks okay pictured from a distance, but a close inspection would reveal stains on the towels and sheets, empty flower beds and fountains, broken windows, intermittent hot water, and cafeteria food that reminds you your chefs were Soviet-trained.  But the sunset was pretty.